Its almost time for The Cream and we can't wait to see what this year's rad crop of the industry's finest are conjuring up to top last year's amazing event. If you haven't purchased your tickets yet, don't wait a minute longer! Trust me, you don't want to miss out. Today ONLY The Cream is offering tickets for $33! Do it!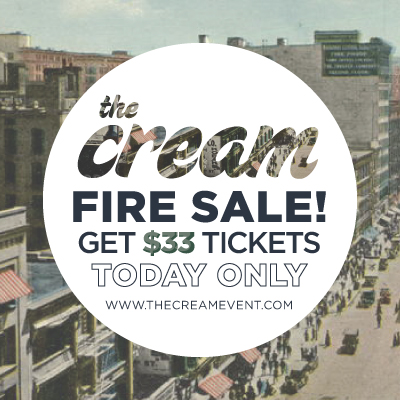 To make it even sweeter, we are giving away two tickets! Enter our giveaway via Twitter, Instagram or Facebook. Retweet one of our tweets about @TheCreamEvent TODAY or TOMORROW to be entered. You can also enter by posting a message on Facebook mentioning Found and The Cream. OR Instagram &/or tweet about what you want to see there (make sure to mention @foundrentals & @thecreamevent).
Lots of ways to enter! Just let us know what you said by leaving a comment on our post here too. We'll pick the winner at random Monday at 3 pm PST.
We hope to see you there!
~jeni