What a welcoming ceremony set up! This is definitely a found favorite, by Karson Butler Events.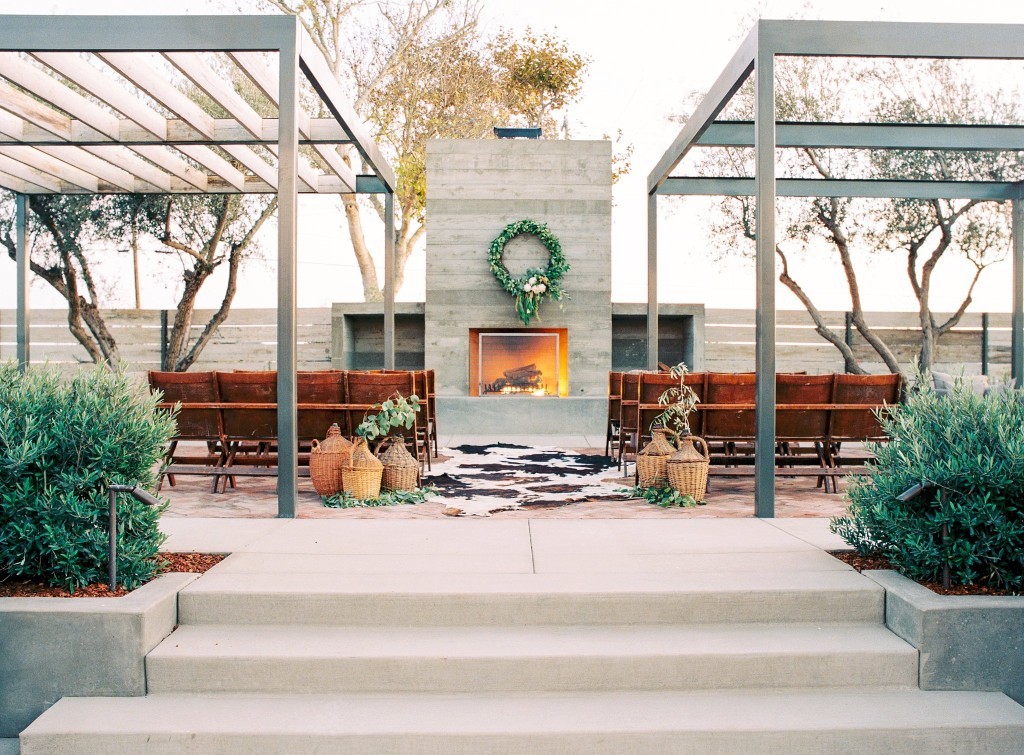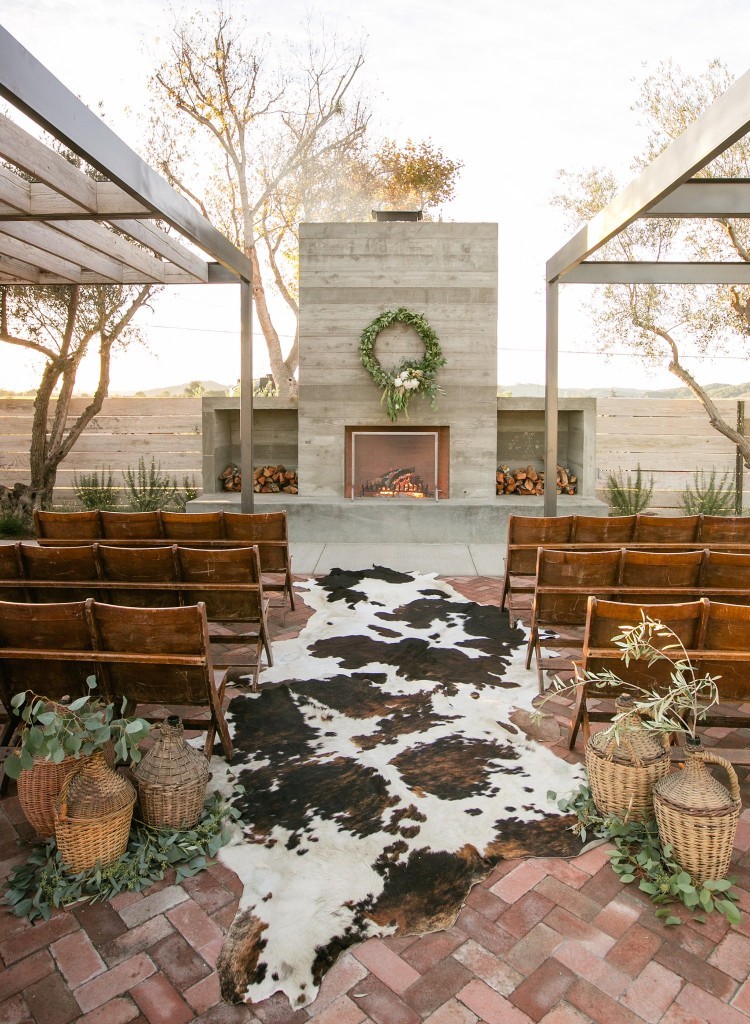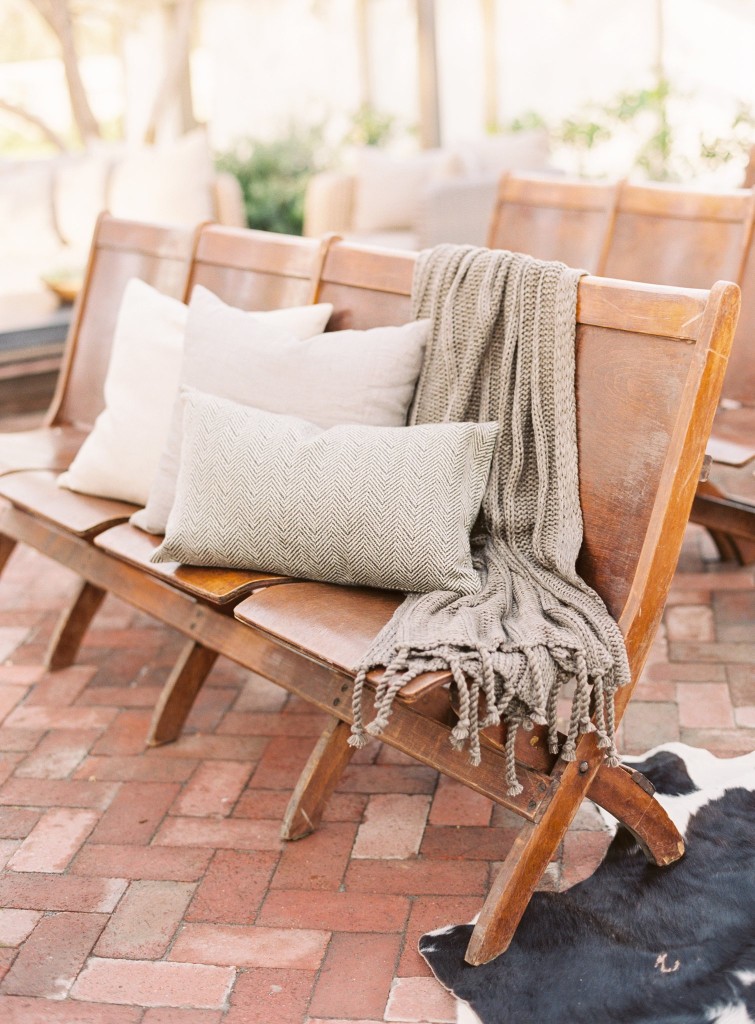 ~jeni
photography: Jodi & Kurt Baier of Jodi Miller Photography
Oldie but goodie: Industrial Chairs + Vintage Farm Table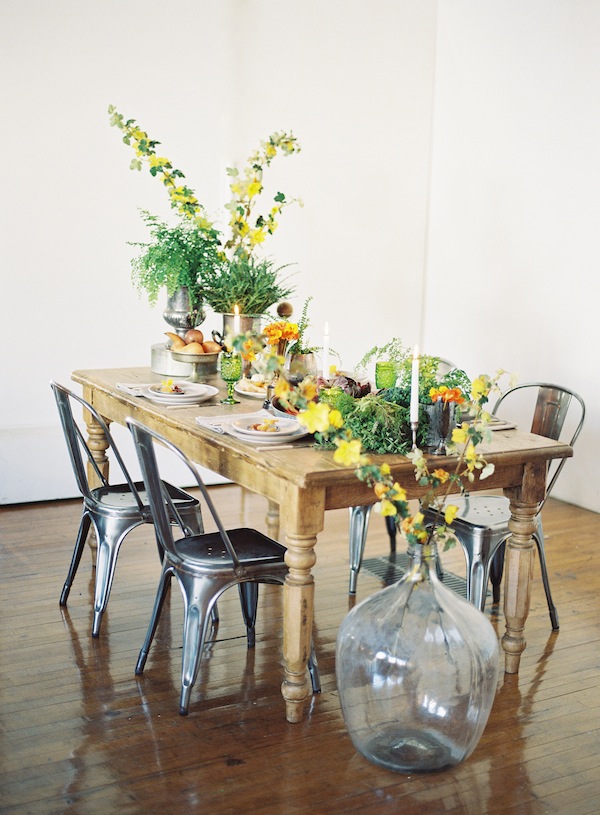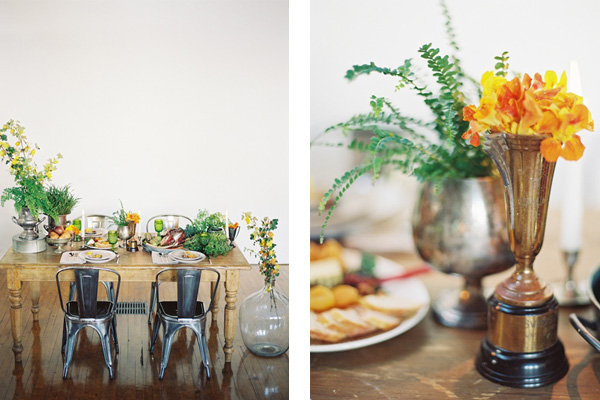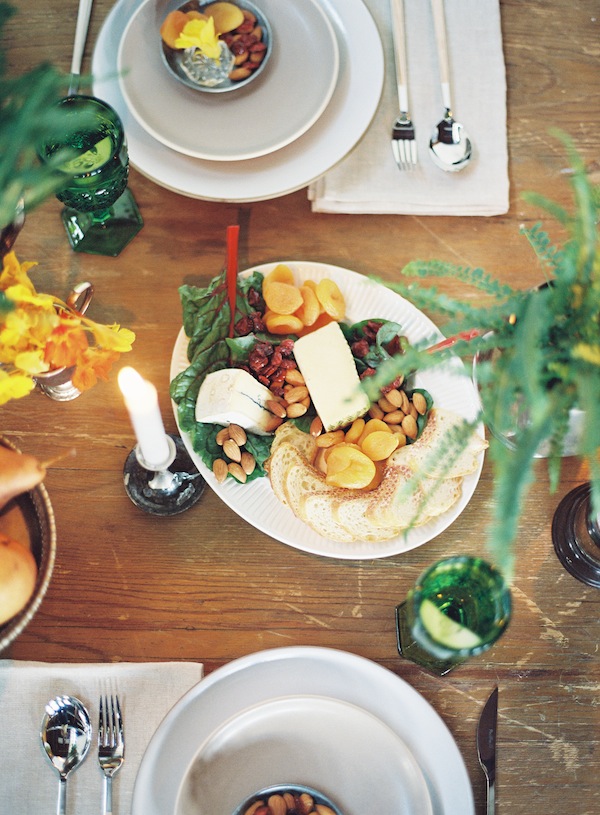 ~jeni
Photography: Mike Radford
Found pieces: Bachant Table, Graham Metal Chair, Estate Demijohn, Trahan Silver Urn, Kingston Silver, Savoy Trophy,
A farm table paired with upholstered seating is simply luxe! As seen in Flutter Magazine.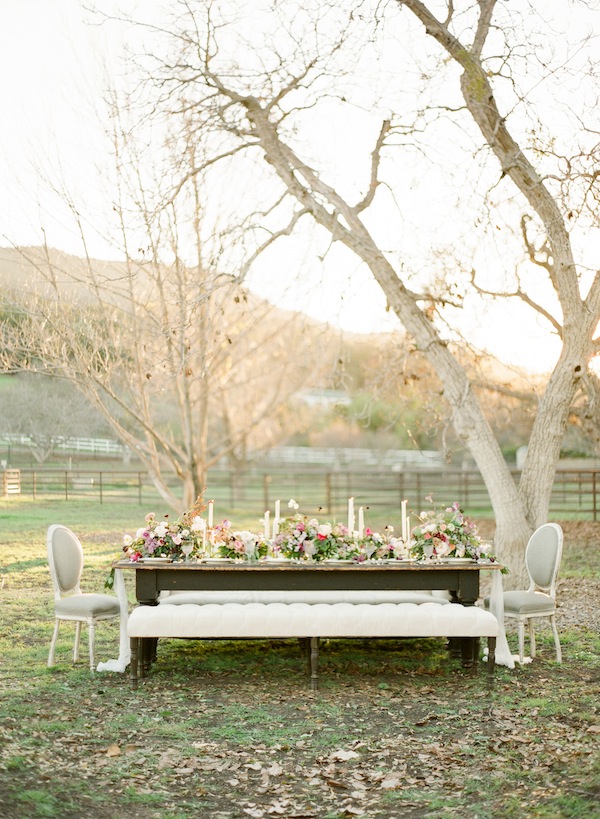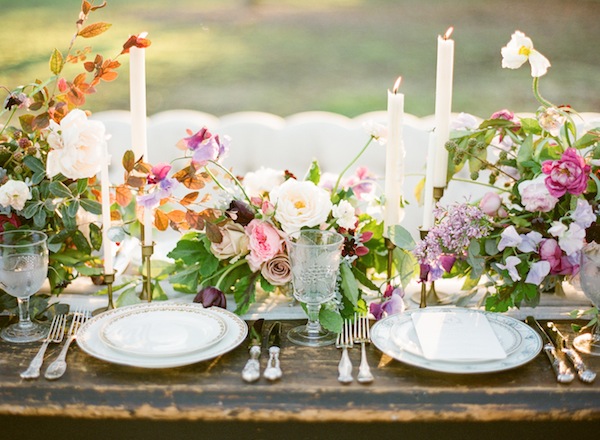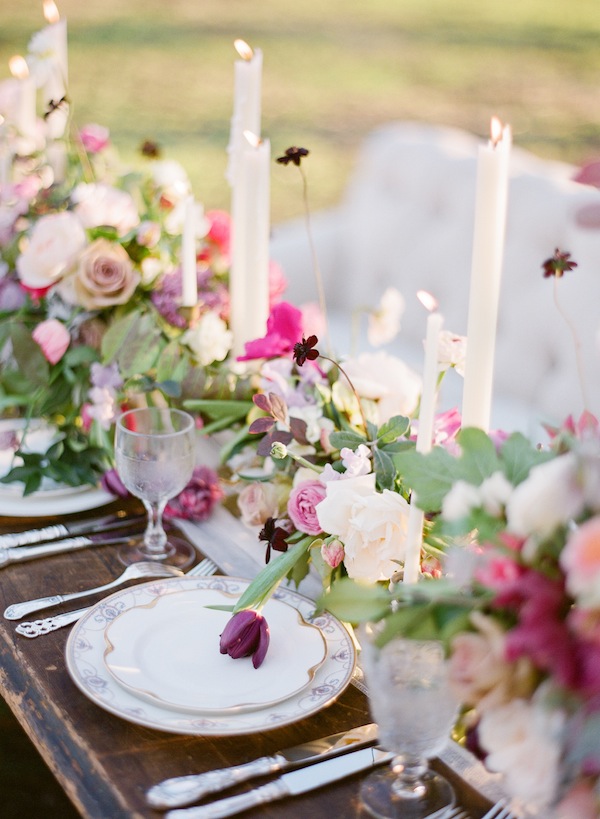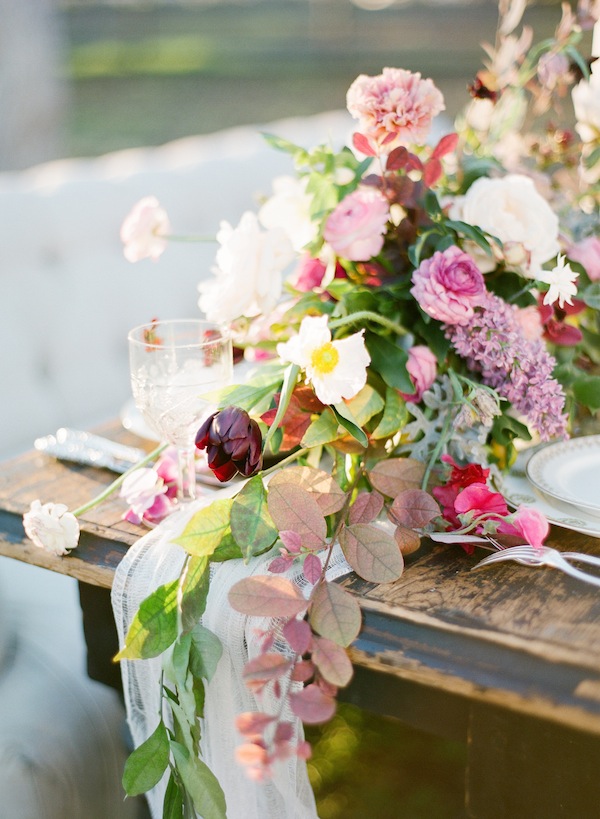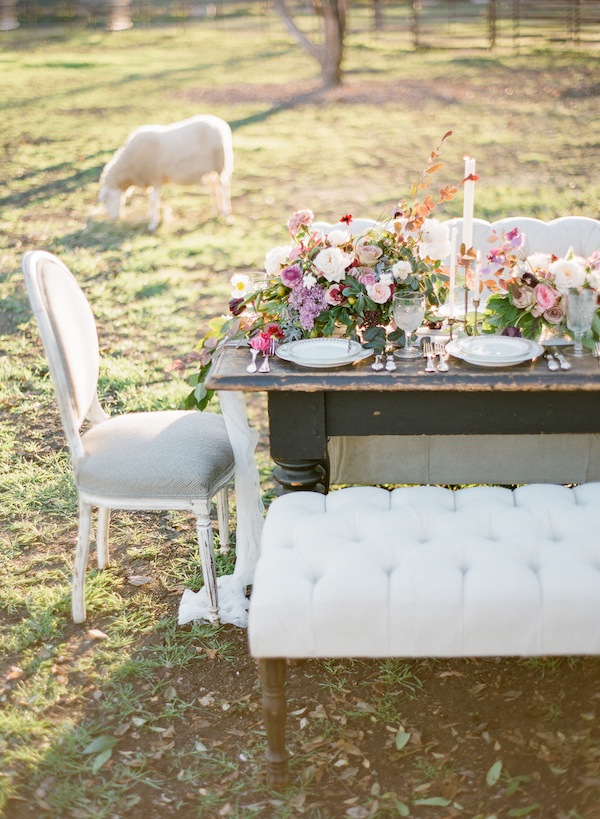 ~jeni