It is no secret that I love me a beautiful Napolean III chair! The pictures below were taken months ago when I bought a couple of big hauls of "naps" on a buying trip back east and down south. With the arrival of our containers from Europe on the horizon (holding many more naps and lots of beautiful furniture on them) I thought I would show just why I love these beauties so very much! There are a variety of different shapes and styles originating from the Napoleon III period (late 19th century) all having similar characteristics. I am no expert on these chairs, I just know I love them. I have to admit, I almost love them completely stripped down, more than I do with fabric on them but I realize that is not very functional. I do however have two of them in my house with no fabric on them at all, I just like to look at them that way….their raw beauty is like no other. Take a look below to see how I find them, with their quirky vintage upholstery and horse hair falling out (yes, I said horse hair, it was commonly used as stuffing back in the day…so cool)! The very first thing we do is strip them down! Then, I spend way too much time trying to figure out what fabric looks best with each chair…then I head to my upholsterers with fabric and strict instructions on how I want each and every one to look….good thing he loves me so much, I can get super picky at times, but hey, the details matter!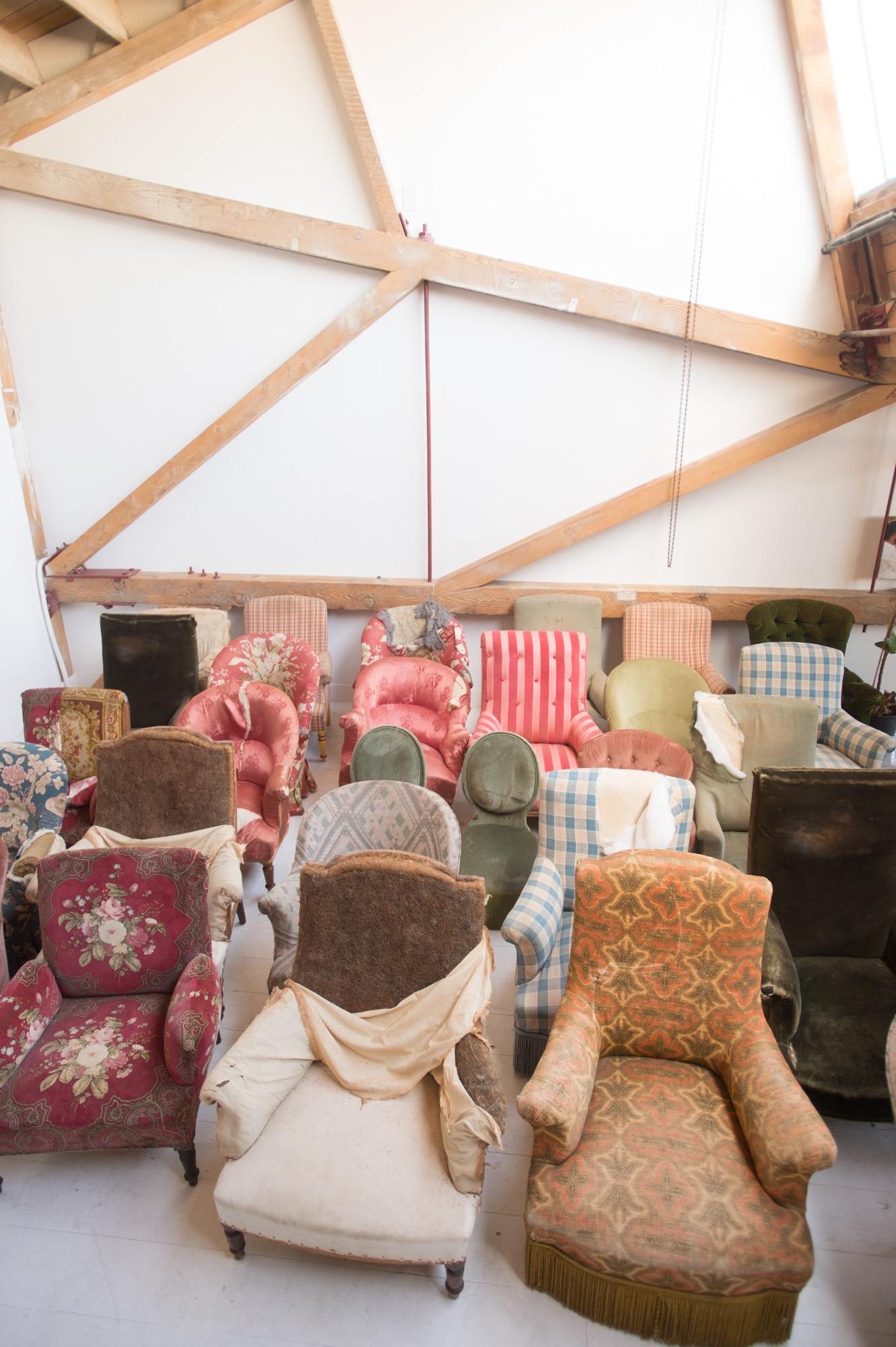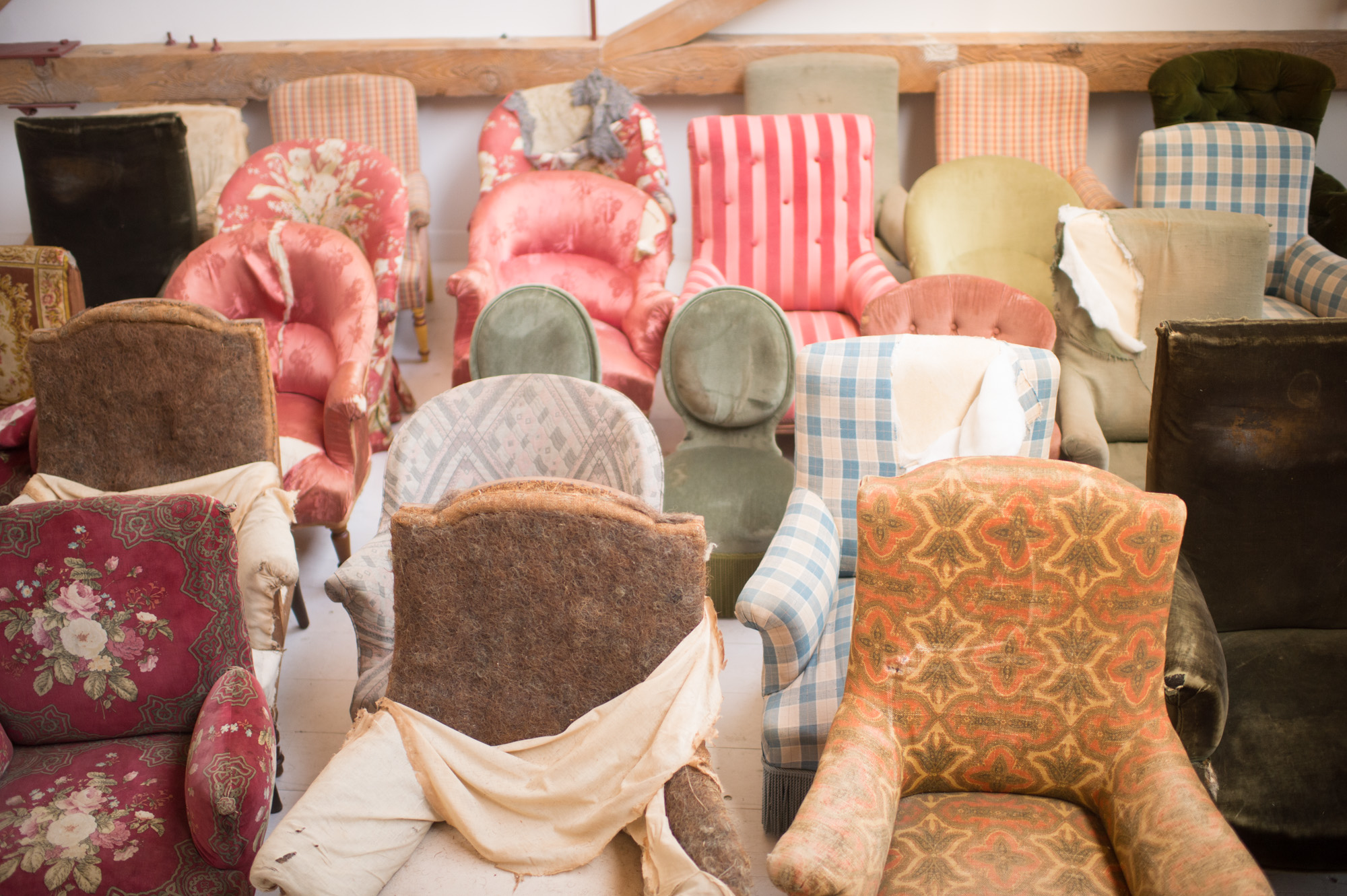 Stripped down….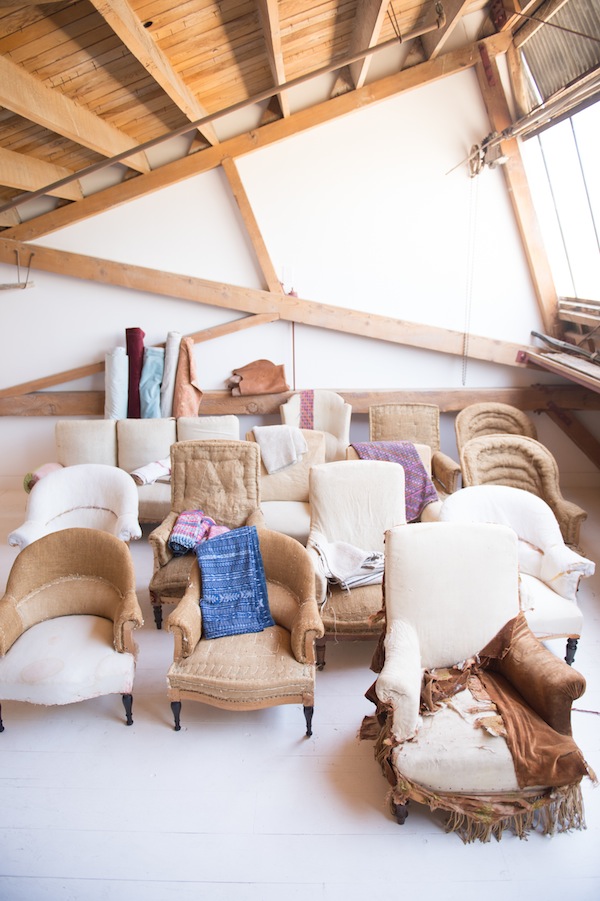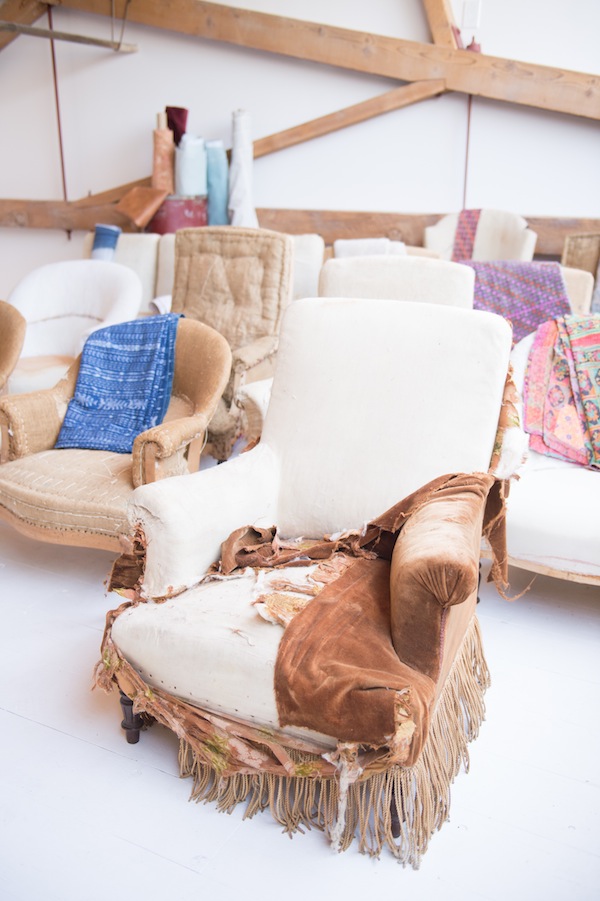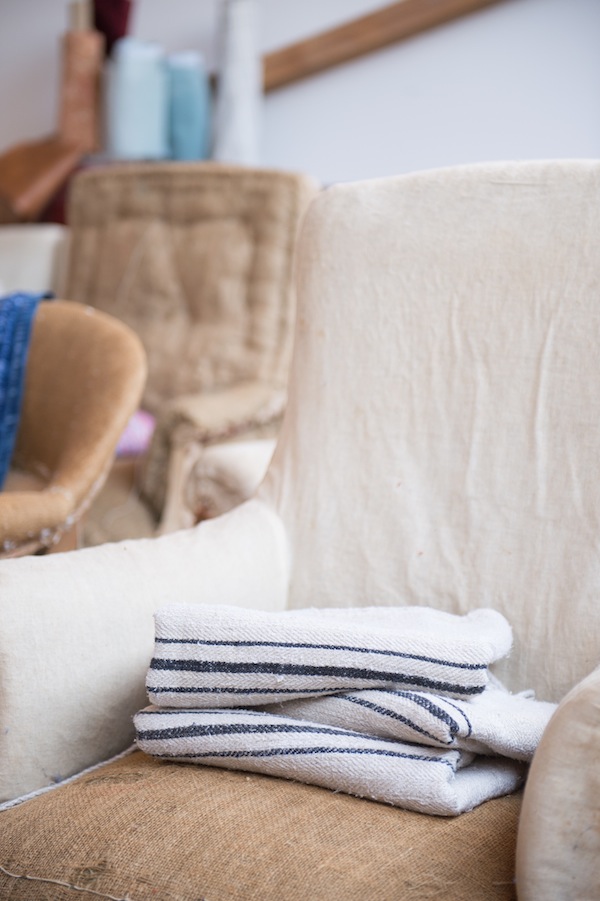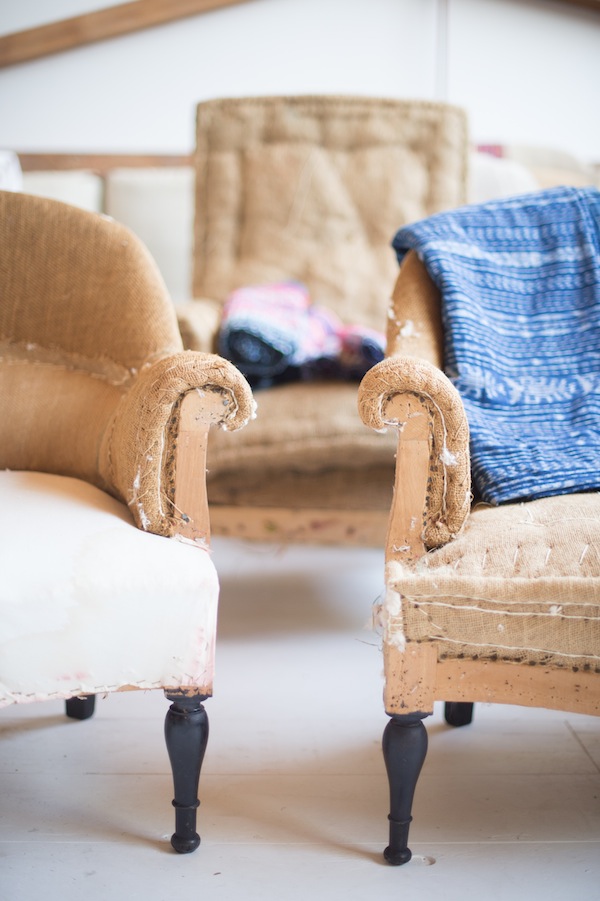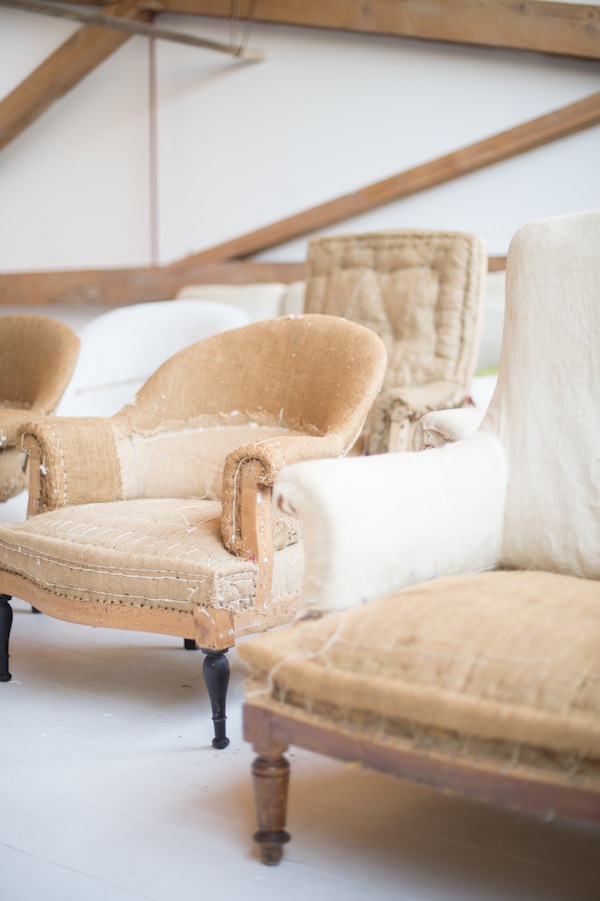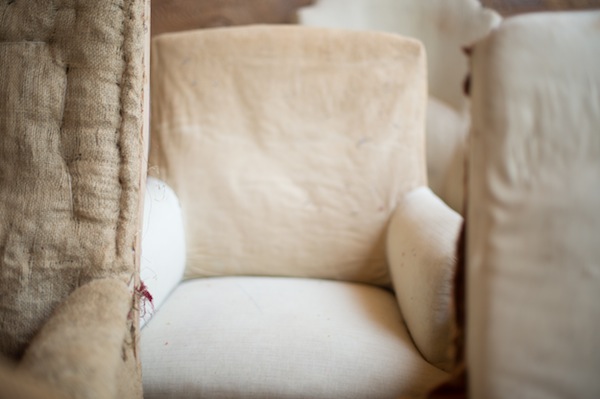 Details like this just make my heart smile…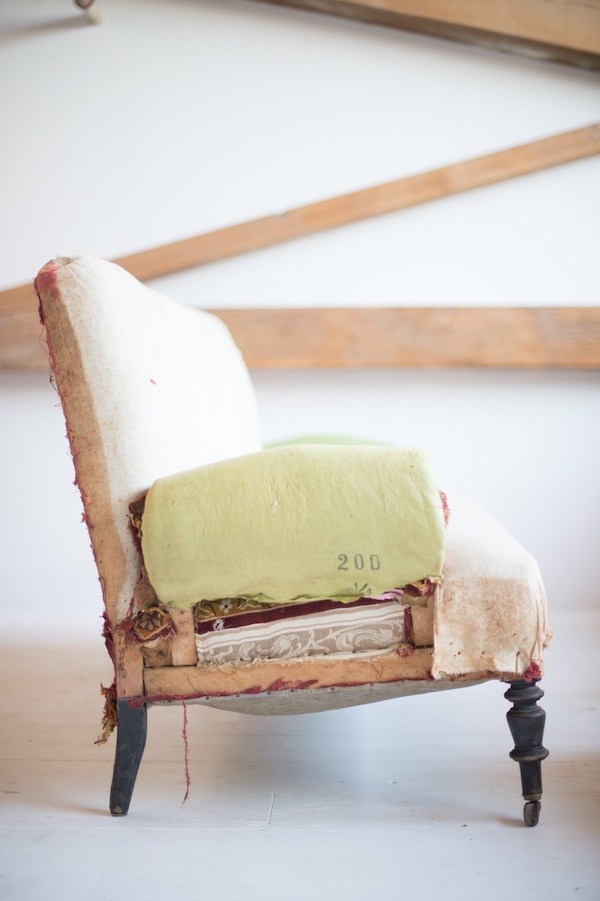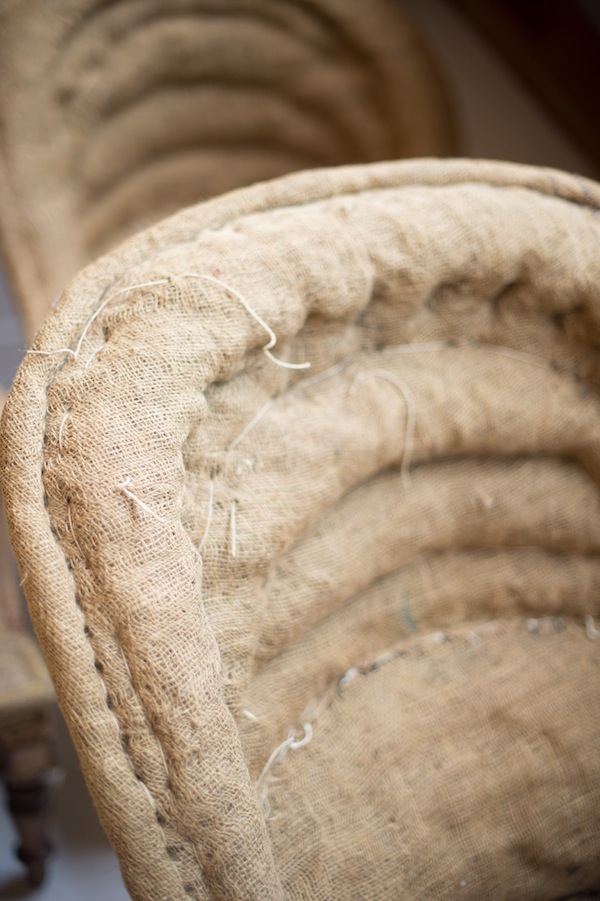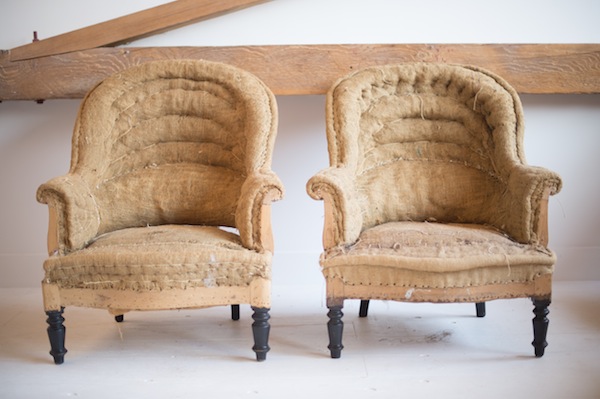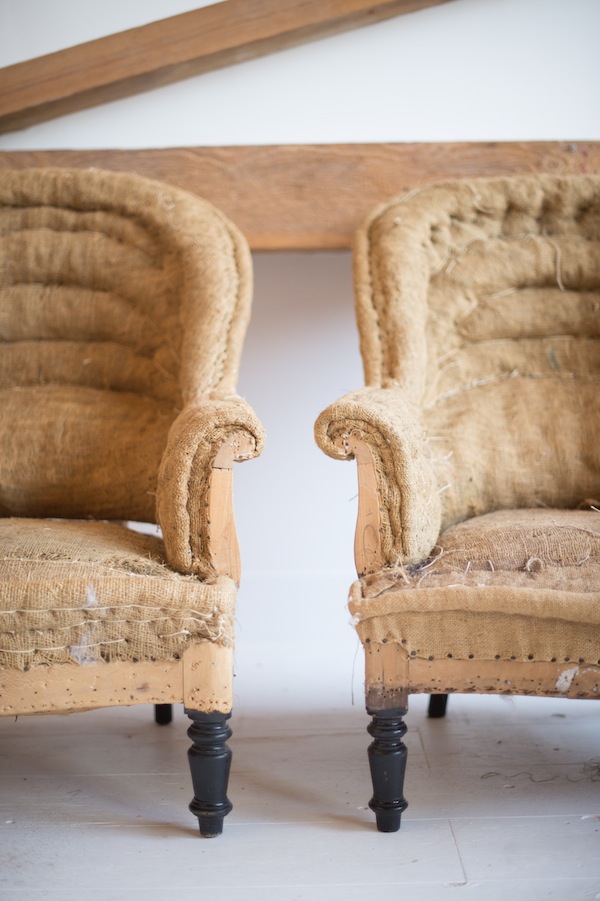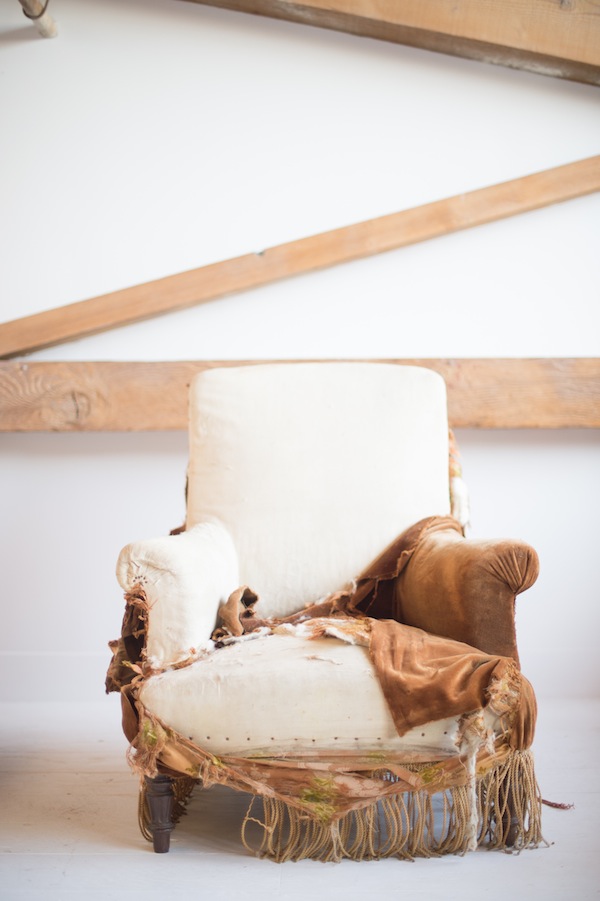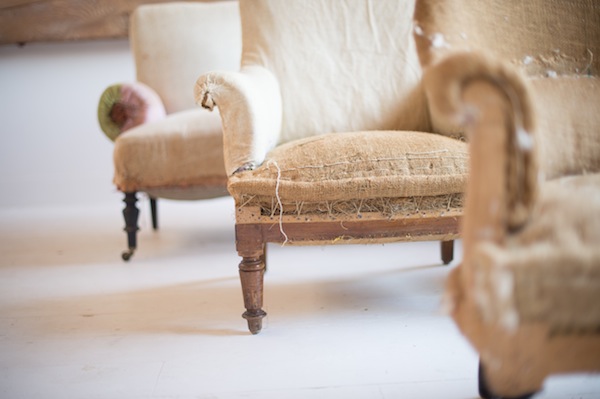 Completed and brought back to life…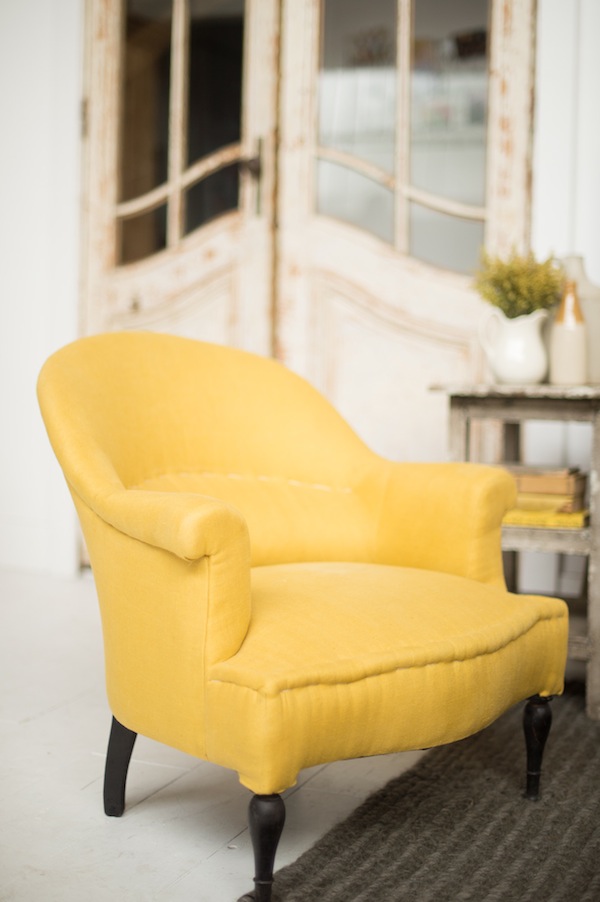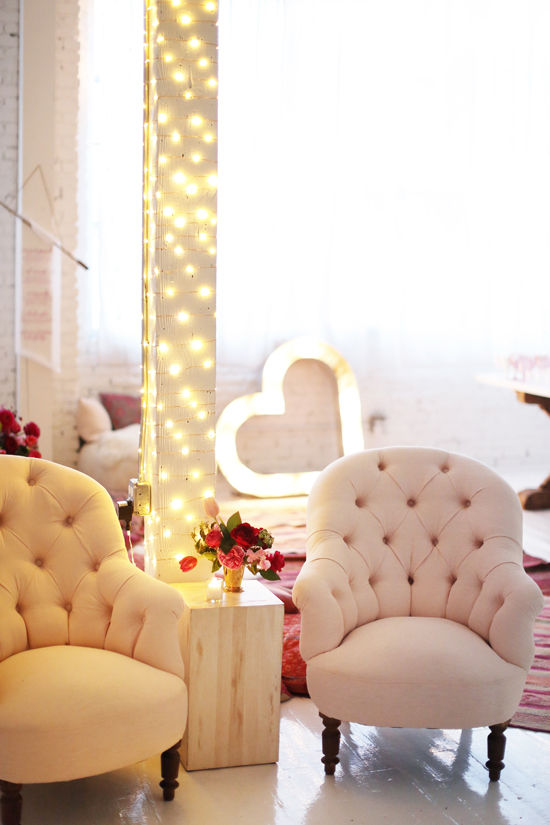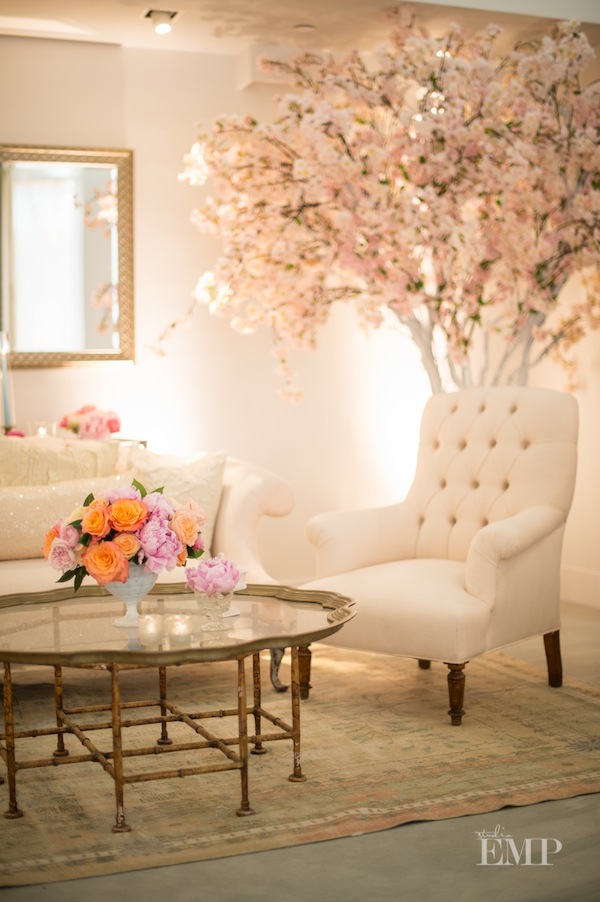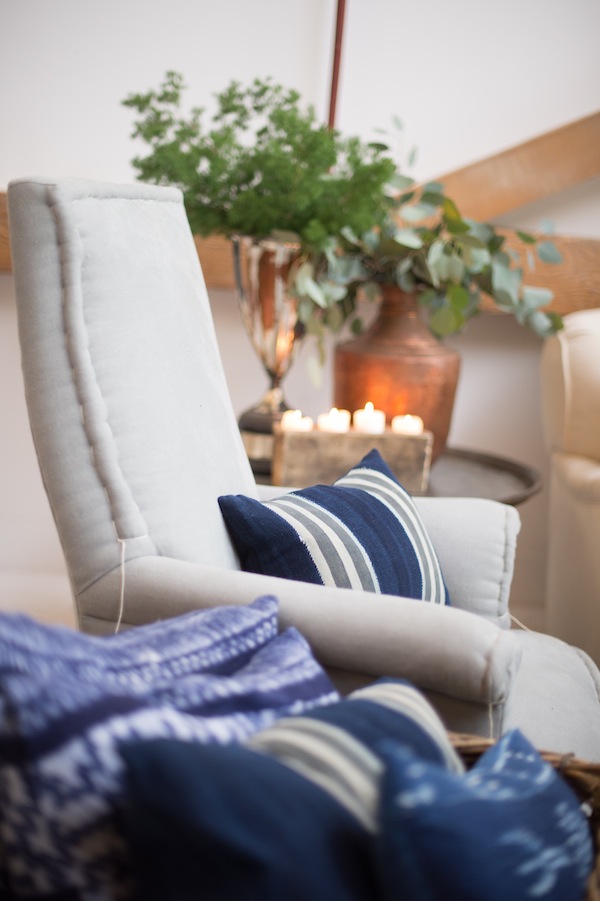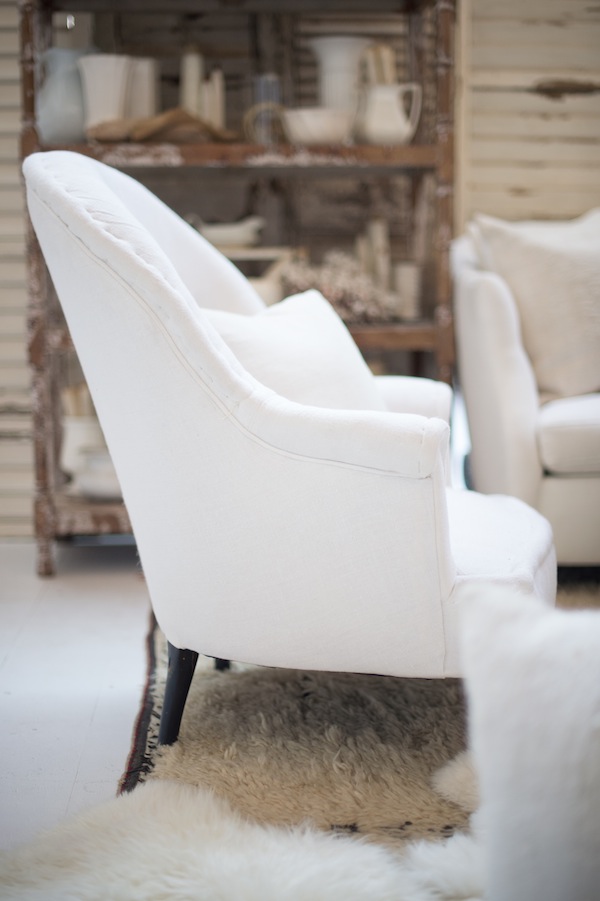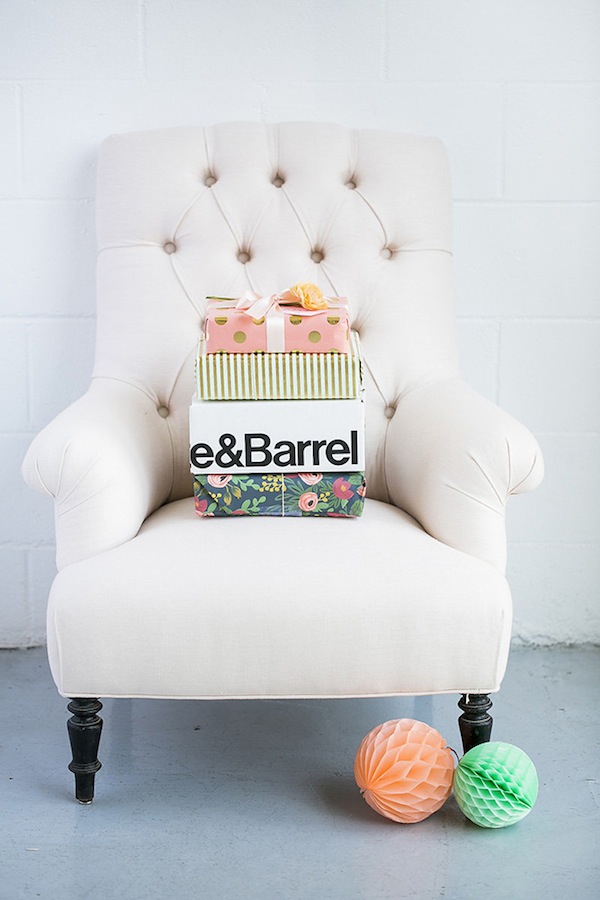 From well worn flea market finds to the most poised and pretty lounge vignette staples, these Napoleon III chairs have had quite the adventure (& make over too!)
Happy Friday!
~jeni
Deconstructed Chairs Photographed by: Studio EMP