With the 2014 Primetime Creative Arts Emmy Awards happening this weekend we are so excited to share what our friend and awarded Set Designer, Kristen O'Malley, put together for coach Blake Shelton's set on The Voice this year! We are thrilled to hear that she is up for an Emmy for the show's beautiful set design and couldn't be happier for her….Good Luck Kristen!!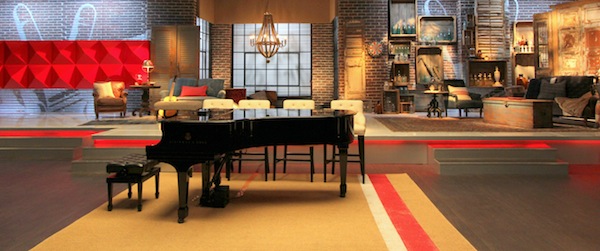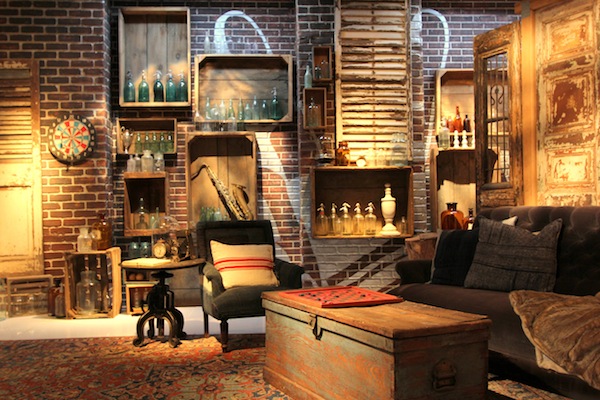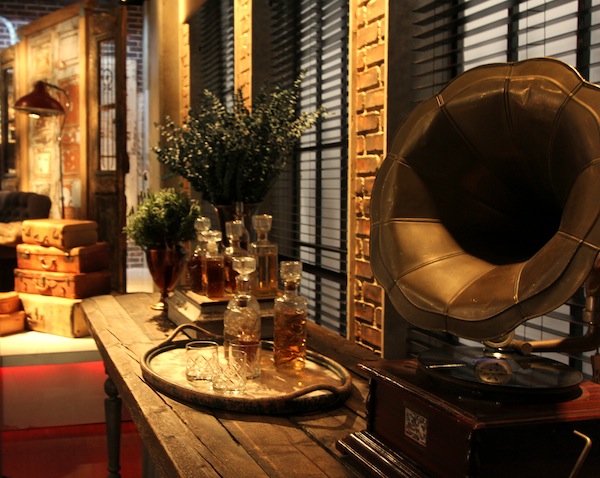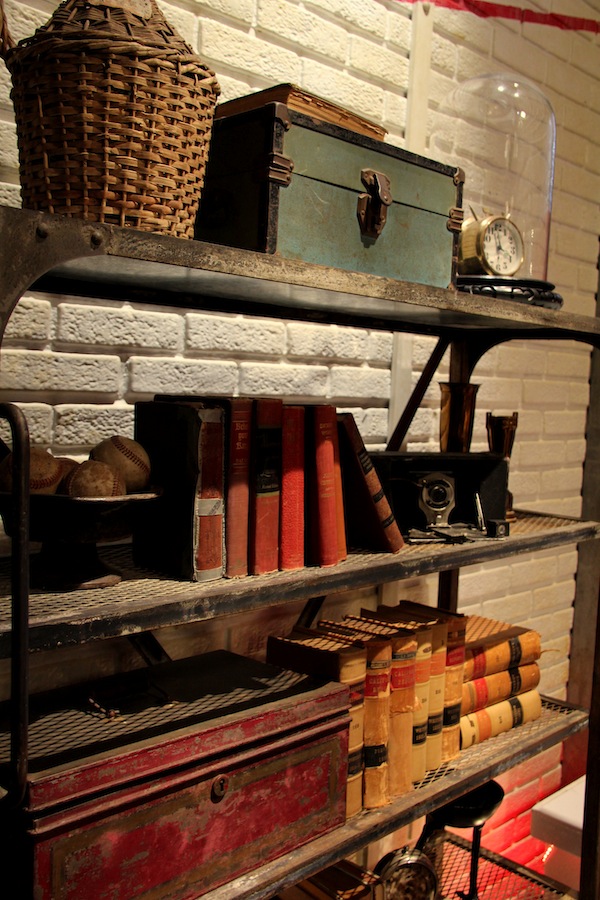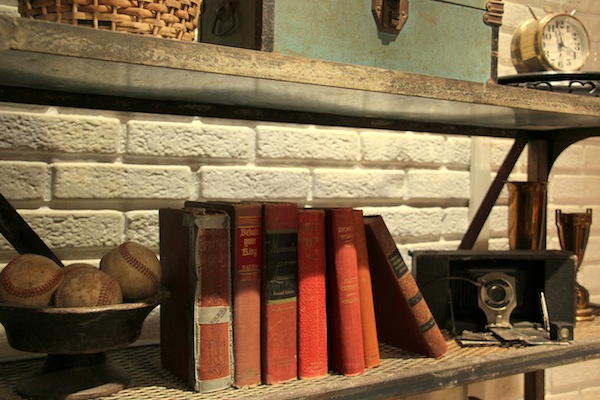 Kristen wanted Blake's space to feel cozy and inviting and was inspired by a few of our own warehouse displays when putting together this design.  It was great to be a part of the selection process with her as each piece was measured to the last inch to ensure everything was just right.
We hope you have the chance to tune in Sunday night at 4pm to the Emmy's to see who won!
~jeni
The Found pieces from The Voice set design are the Mulberry Wooden Bar, Bannerton Wood Doors, Vienna Doors, Dana White Shutter, Vincent Shutters, Carlton Double Doors, Davenport Gold Shelf, Briscoe Wooden Box, Briscoe Short Box, Royce Wooden Crate, Dakota Crate, Buchanan Velvet Couch, Hartley Trunk, Ralph Indigo Chair, Cara Indigo Settee, Jonathan Club Chair, Riley Upholstered Ottoman, Littleton Blue Bench, Saggett Industrial Side Table, Macy Round Side Table, Nixon Industrial Shelf, Henley Suitcase, Tate Leather Suitcase, Mildred Striped Suitcase, Tilden Leather Suitcase, Oakwood Leather Suitcase, Tallahassee Tan Suitcase, Abe Tree Stump, Wilma Rose Gramophone, Ellington Saxophone, Carmello Gold Accordion, Sutherlin Baseballs, Sharp Vintage Dartboard, McCoy Checker Board, Kelin Wooden Bin, Leon Box, Jonie Red Box, Drew Wooden Box, Colville Demijohn, Lowe Teal Bottle, Bluth Blue Box, Spencer Blue Box, Kyle Wooden Box, Berge Wooden Bowl, Atwater Wooden Box, Irena Ornate Box, Benson White Box, Portola Basket, Kennedy Finials, Corde Finial, Harris Oval Tray, Kendrick Vintage Cameras, Torin Silver Box, Heidi Glass Dome, Clocks, Dickinson Vintage Books, Darrow Leather Books, Savoy Vintage Trophies, Barnell Brass Trophy, Georgian Trophy, Shawna Lantern, Agnes Colored Glass Bottles, Morrison Vintage Decanters, Malden Pickling Jar, Luna Glass Bottle, Noreen Glass Bottle, Felix Milk Bottles, Clyde Apothecary Jar, Caldwell Apothecary Jars, McKenna Mason Jars, Lundy Glass Bottles, Theron Teal Seltzer Bottles, Walton Seltzer Bottles, Indigo Pillows, and the Pillows.