We're taking some seaside inspiration from the east coast, with our favorite picks for a Hamptons inspired celebration!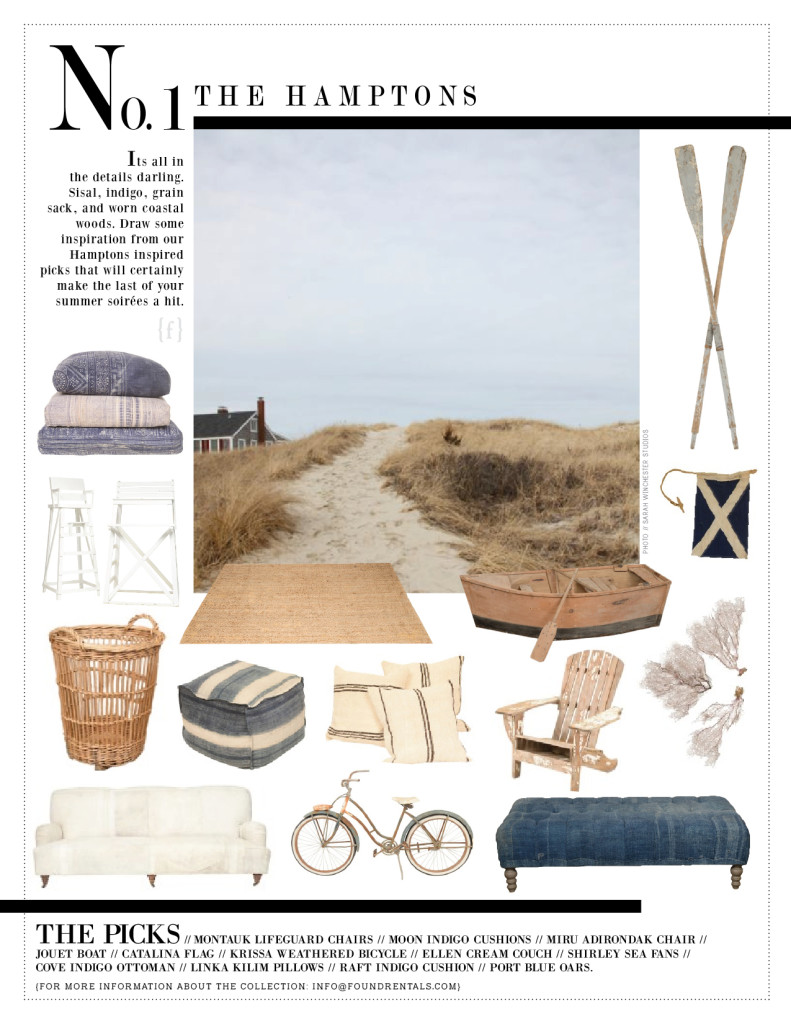 ~jeni
After meeting with Tashi the first time, it was clear that she wanted a very beachy cottage feel. She didn't want it to look like you couldn't sit down on the couches, or the kids couldn't run around being kids. She wanted all of her friends to be comfortable and have fun. She loves teal and blue, so I just ran with those colors and designed everything "beachy" around that! Tashi is super relaxed and really just wanted her party to be relaxed and enjoyable for all of her guests. We wanted the cocktail hour (outdoor area) to feel sort of like a beach boardwalk, with a few games, and lemonade stands, cabana beds, and a tiki hut where the place cards were put. We also brought the outdoor cabanas, inside, and a ton of pillows and poofs and couches for the kids to eat on. We decided not to have them at dining tables, but instead just sitting throughout the various lounge vignettes. We constructed her photo booth to look like the inside of a beach cottage, where her friends could just fit on a couch, and take a picture together.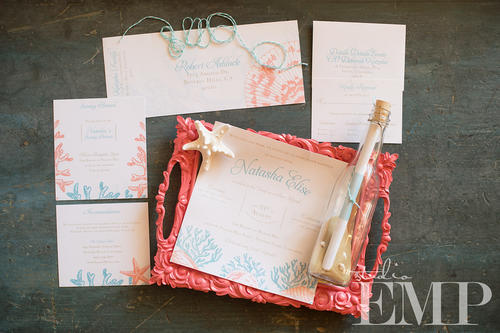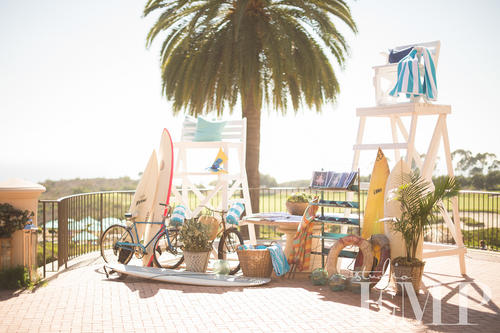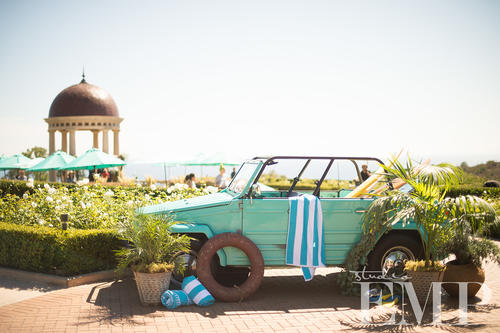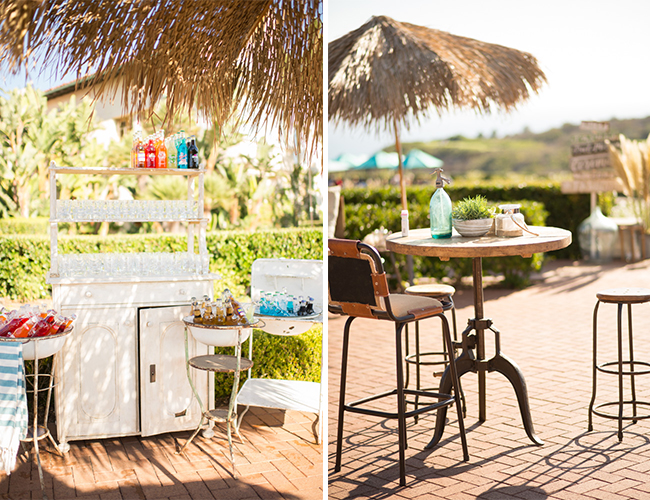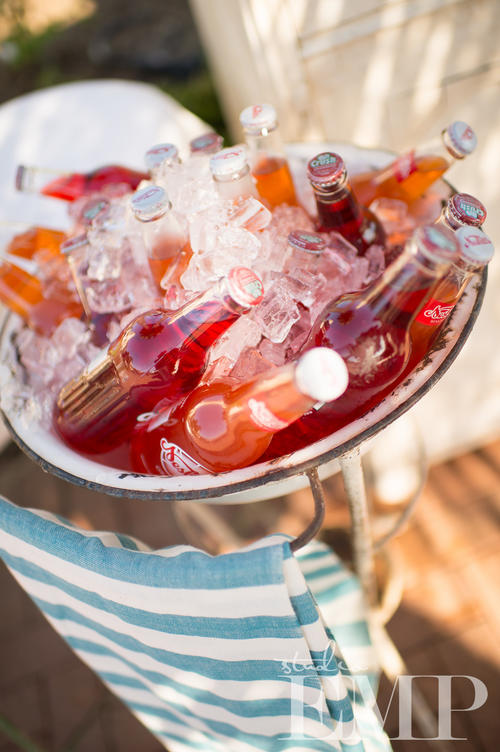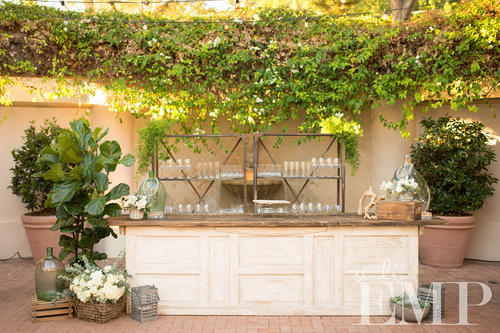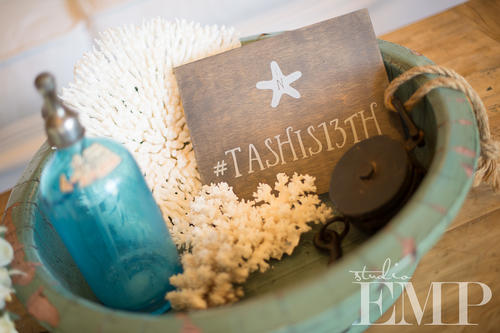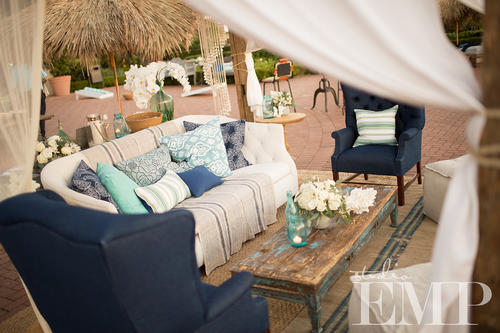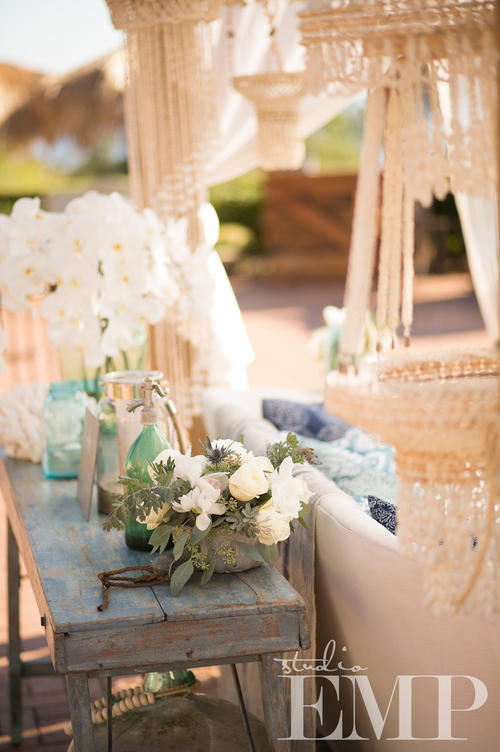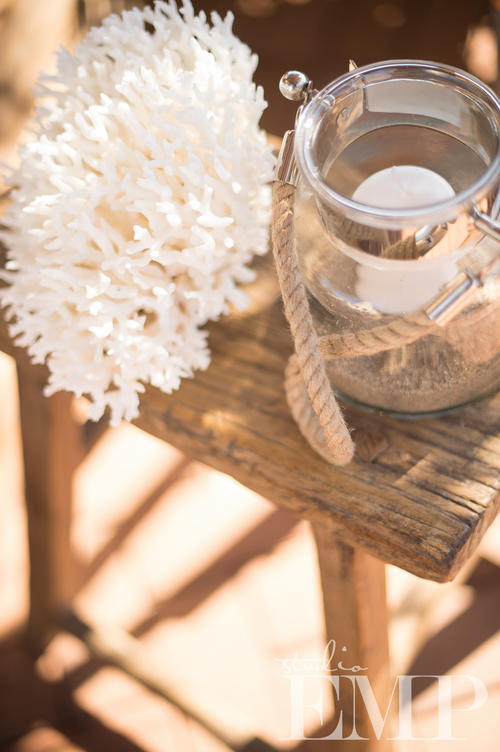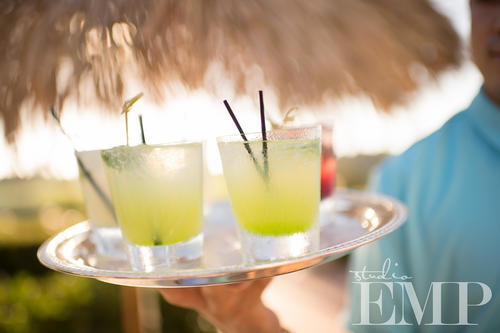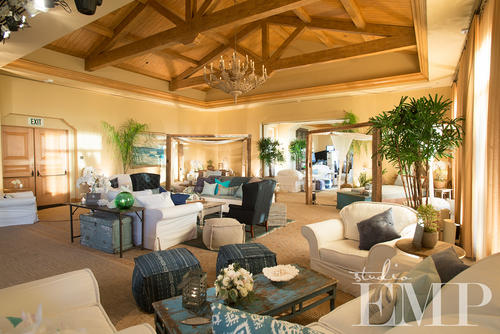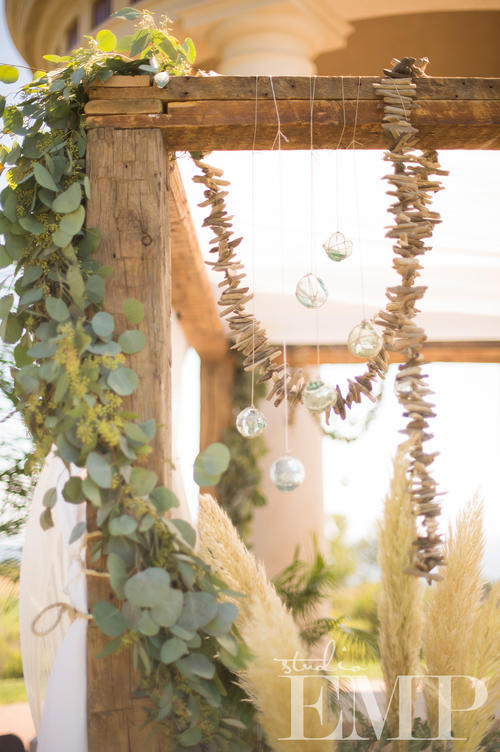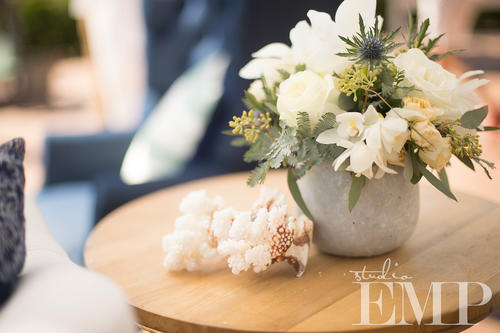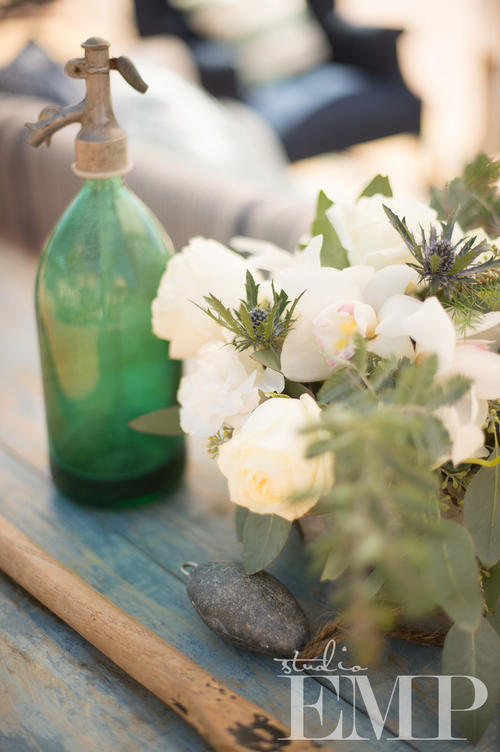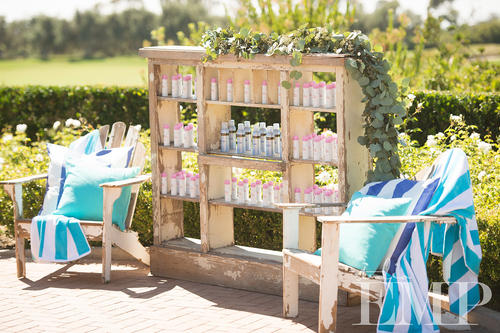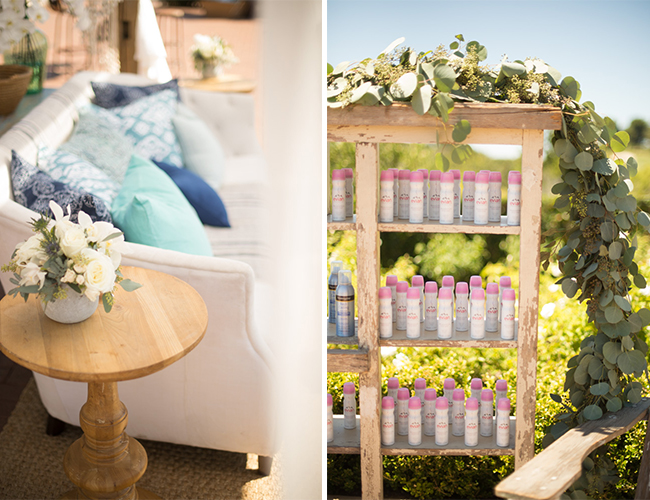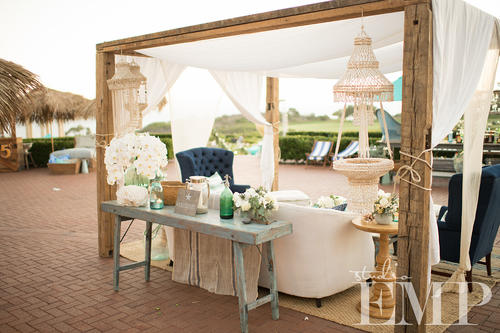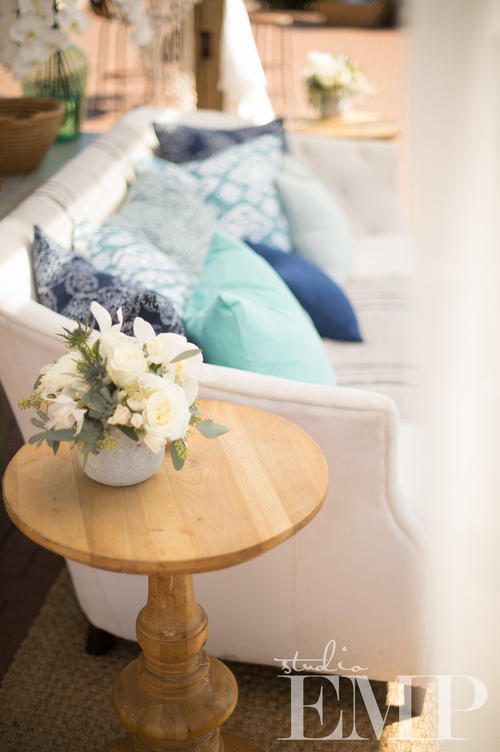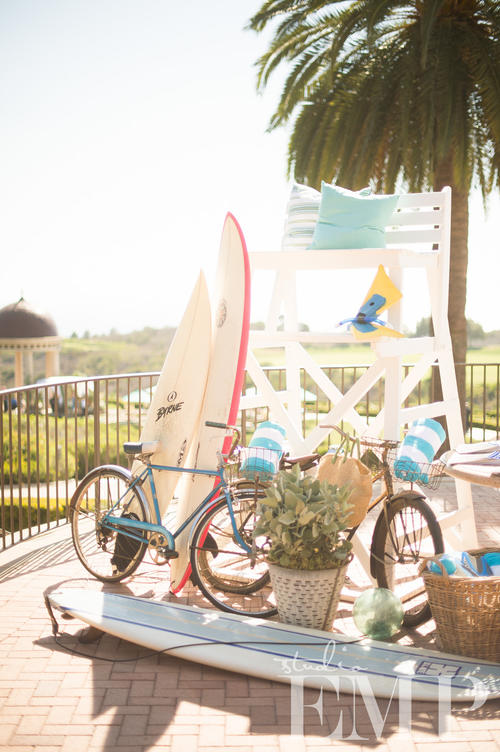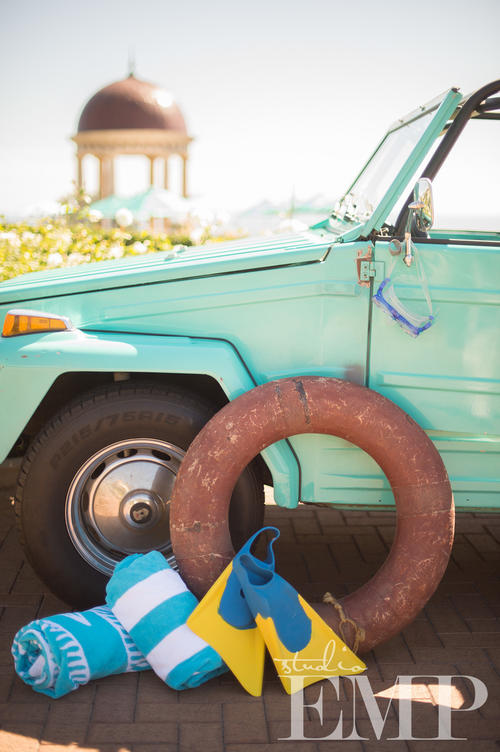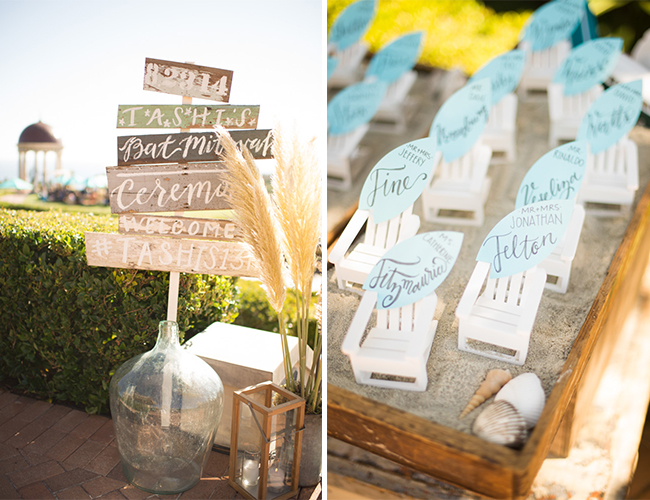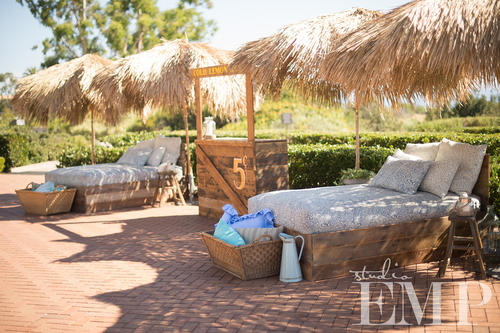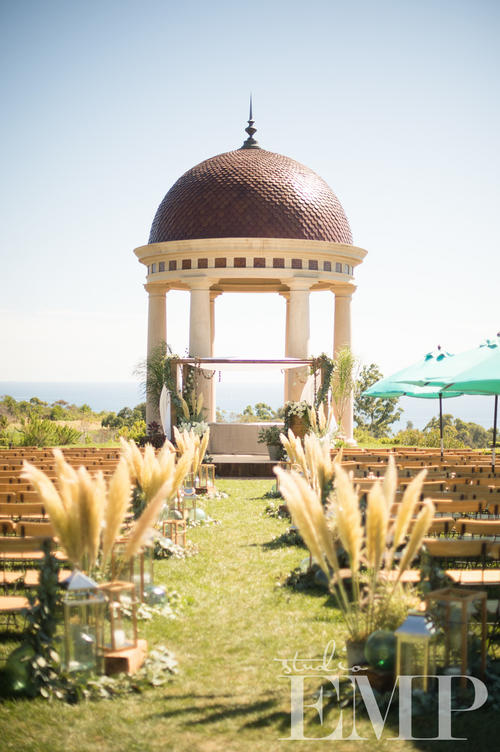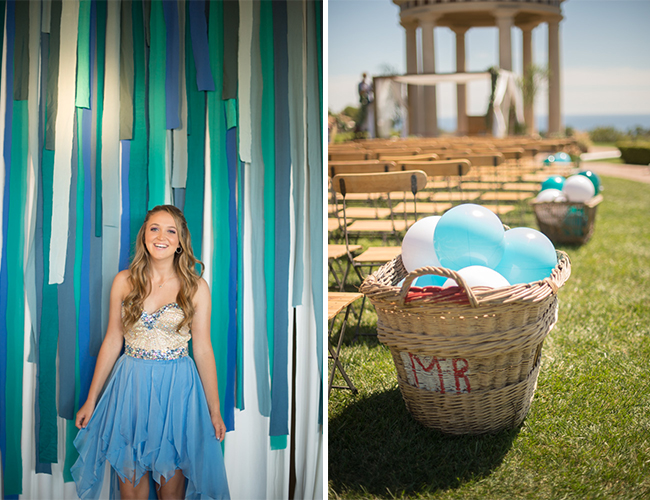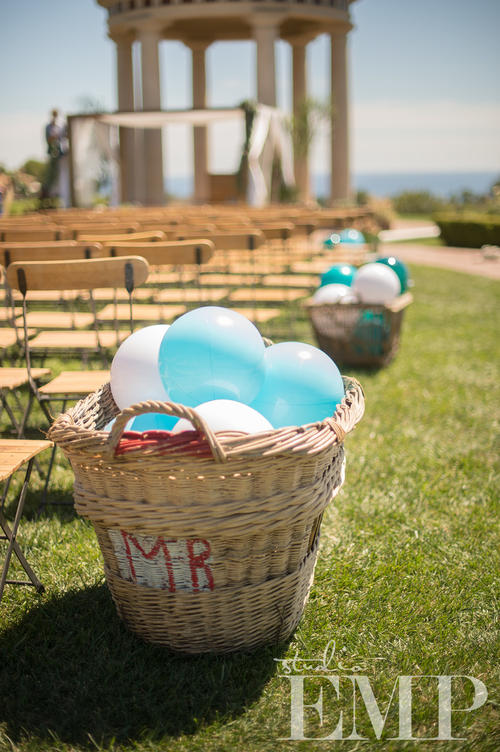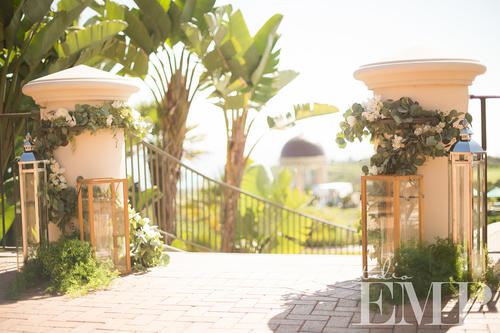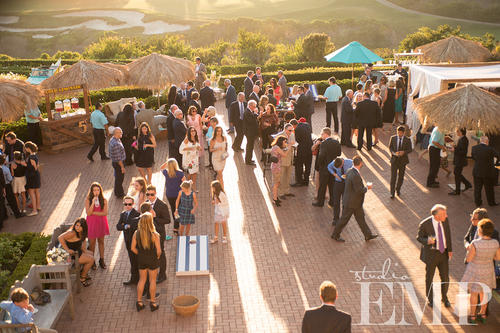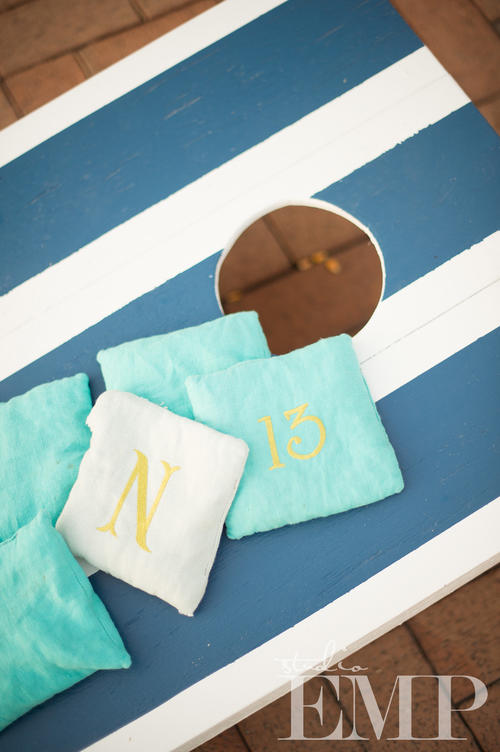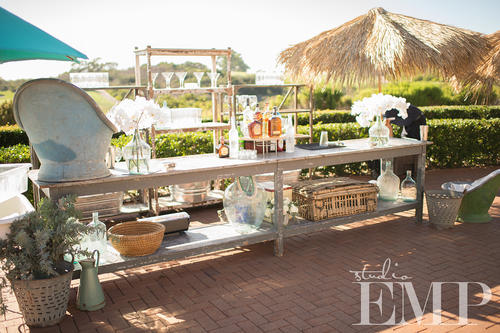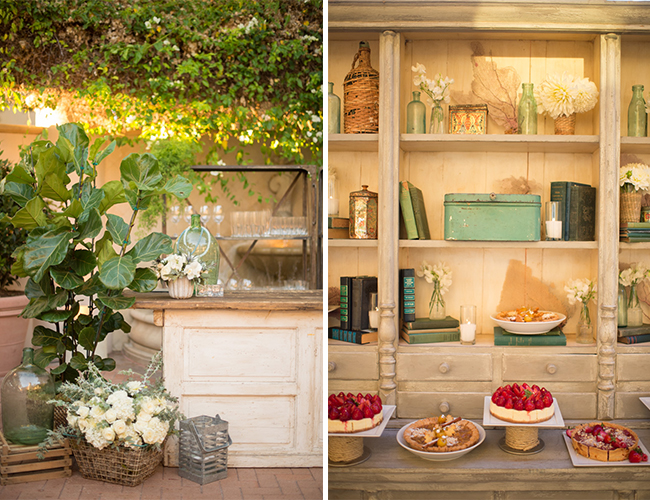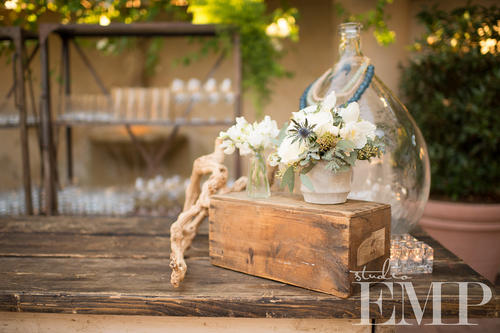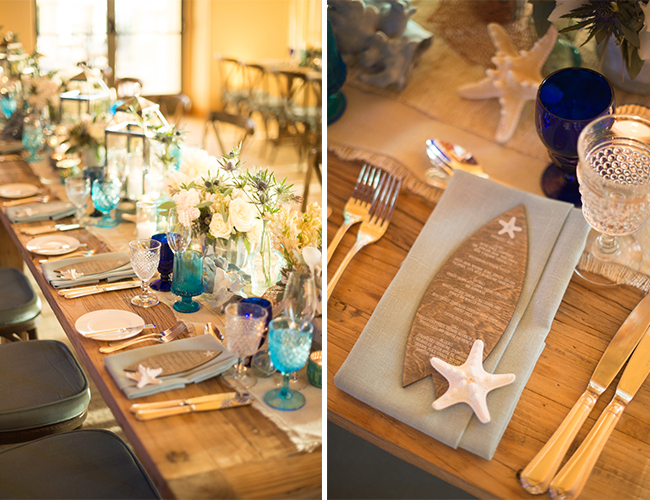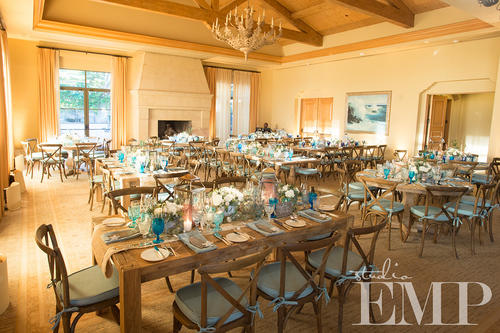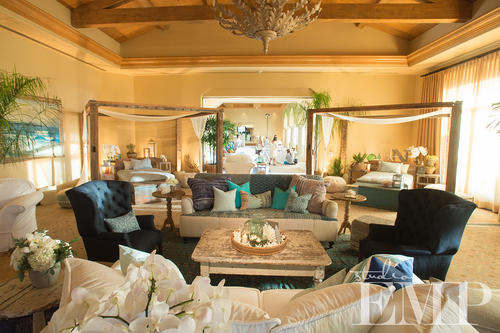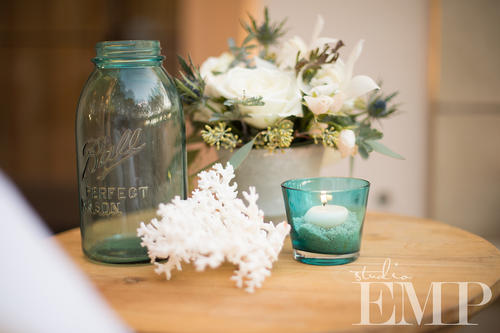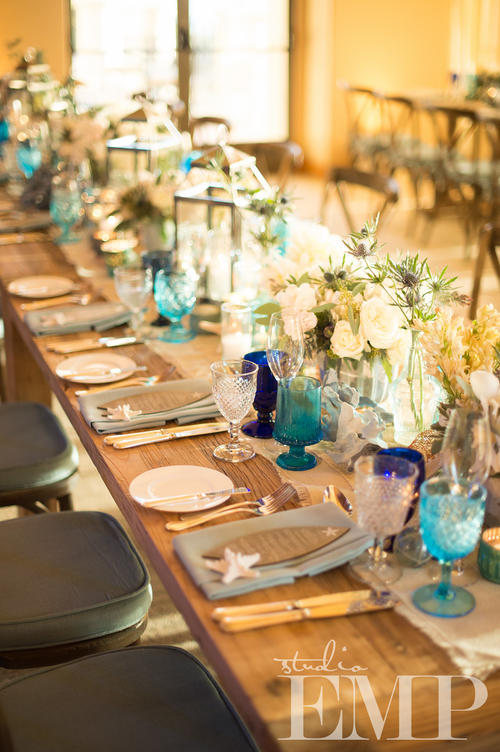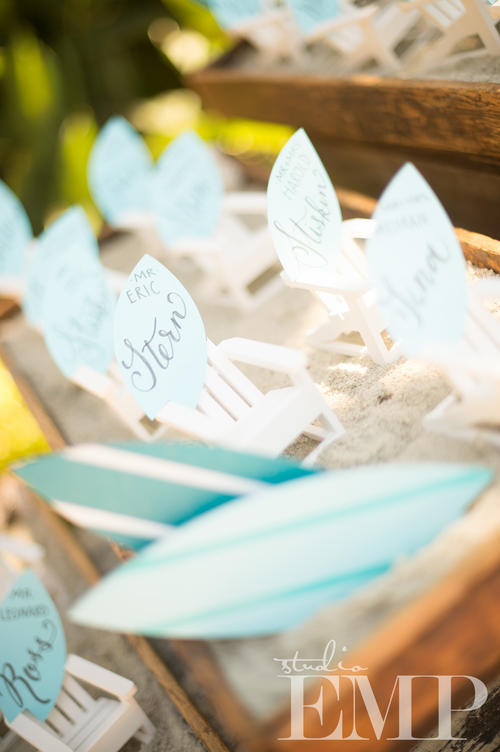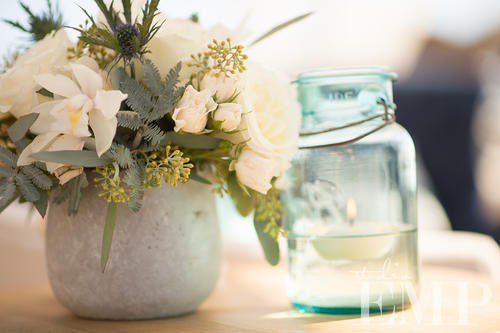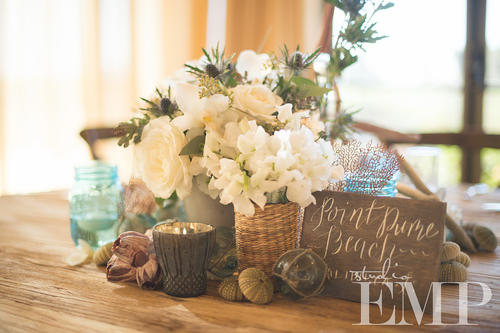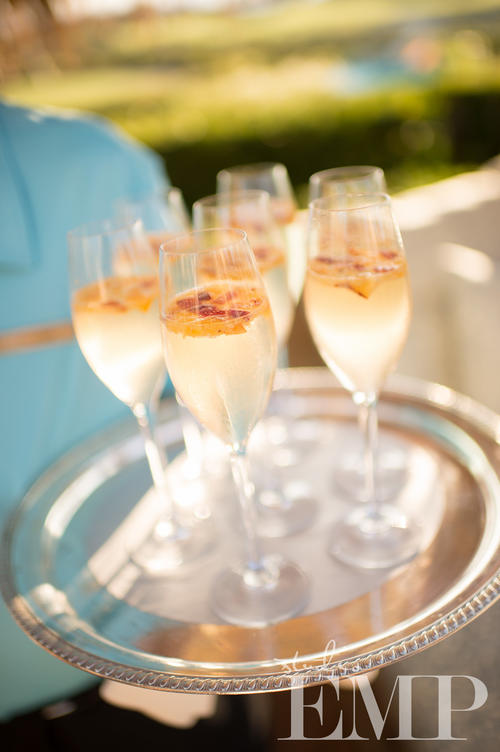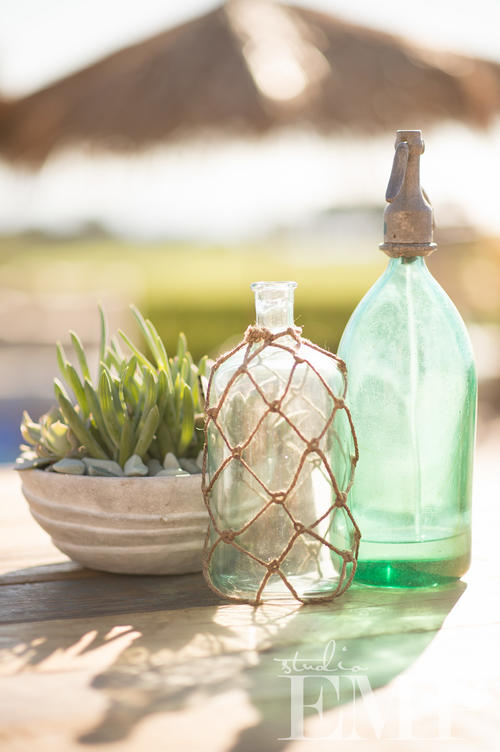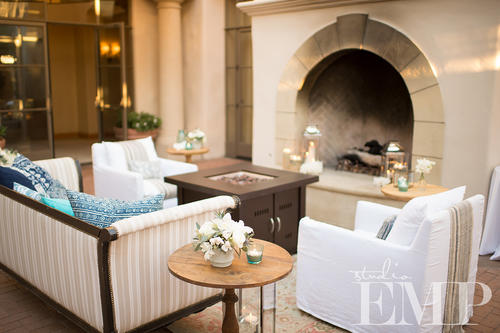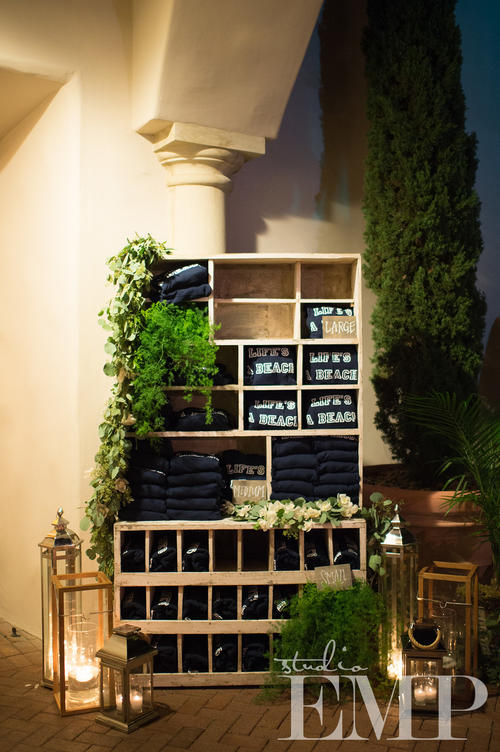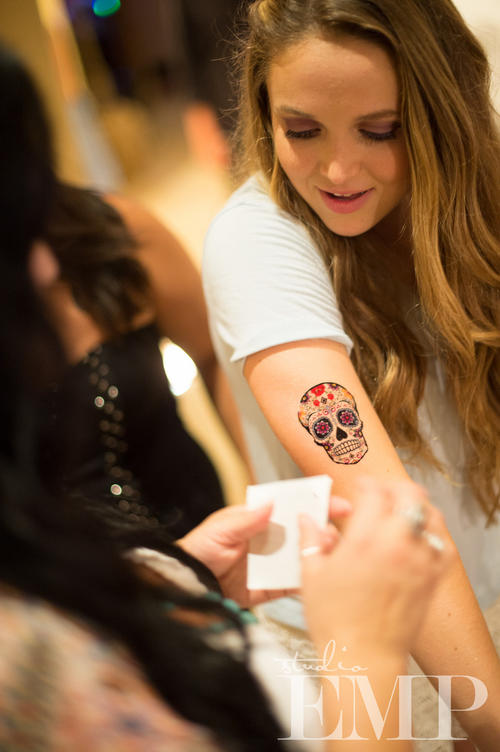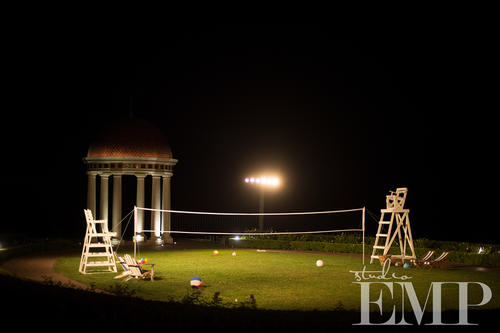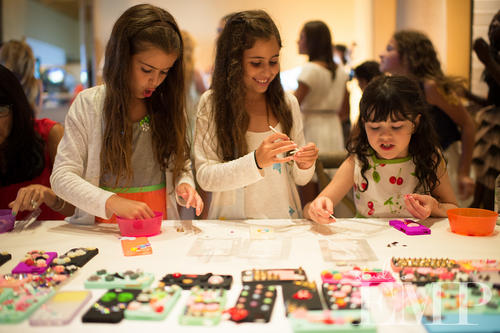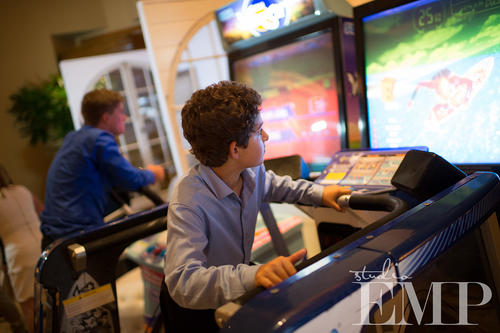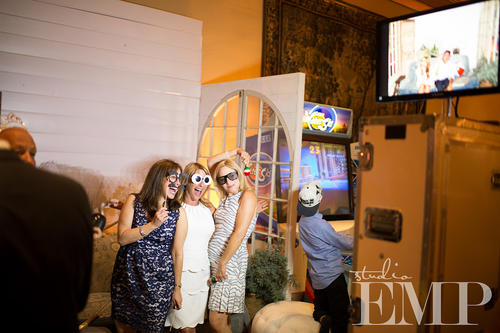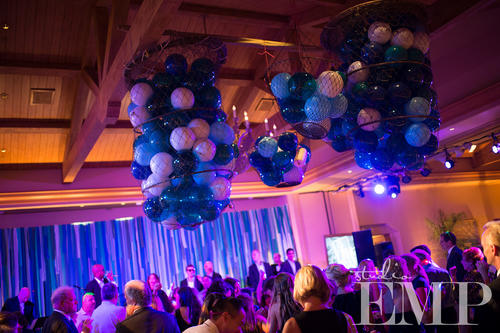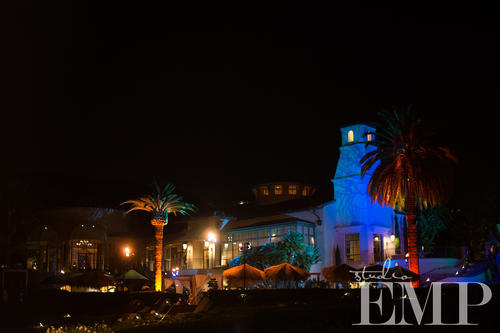 ~jeni
Some of the Found Pieces Used: Cecil Podium, Serena Urn, Lorelai Metal Urn, Anne Blue Schwinn Bicycle, Nadine Chippy Shelf, Justice Teal Metal Shelves, Hayley Shelves, Beech Minnow Net, Culver Metal Baskets, Driggs Life Preserver, Judith Basket, Trish Turquoise Metal Table, Cosette White Bistro Chair, Dixie Teal Gumball Machine, Morgan Large Reclaimed Table, Morgan Reclaimed Table, Colton Bar Stool, McLaughlin Metal Stool, Downy Wooden Bench, Dover Green Bench, Cherish Wooden Bench, Montgomery Grey Bench, Abery Grey Bench , Madison Square Side Table, Notch Wooden Stool, Pismo Wooden Stool, Mott Wooden Stool, Ruby Cabinet, Patch Standing Tub, Patch Standing Bowl, Admiral Wooden Boat, Jacobs Oar, Coral Yellow Buoy, McCann Tufted Couch, Chesie Blue Chair, Sherwin Side Table, Roland Blue Console Table, Daisy Daybed, Huntington Grey Bar, Jax Bar, Traver White Chippy Cabinet, Nixon Industrial Shelf, Large Theo Grey Table.