I found this cute little silver Christmas tree at the Long Beach Flea Market this past Sunday and I just love how perfectly simple it is. I think this might be my new favorite tree! I couldn't decide if I like the vintage Swiss Army pillow, or the vintage Kantha blanket paired with it? Decisions, decisions….which do you like best?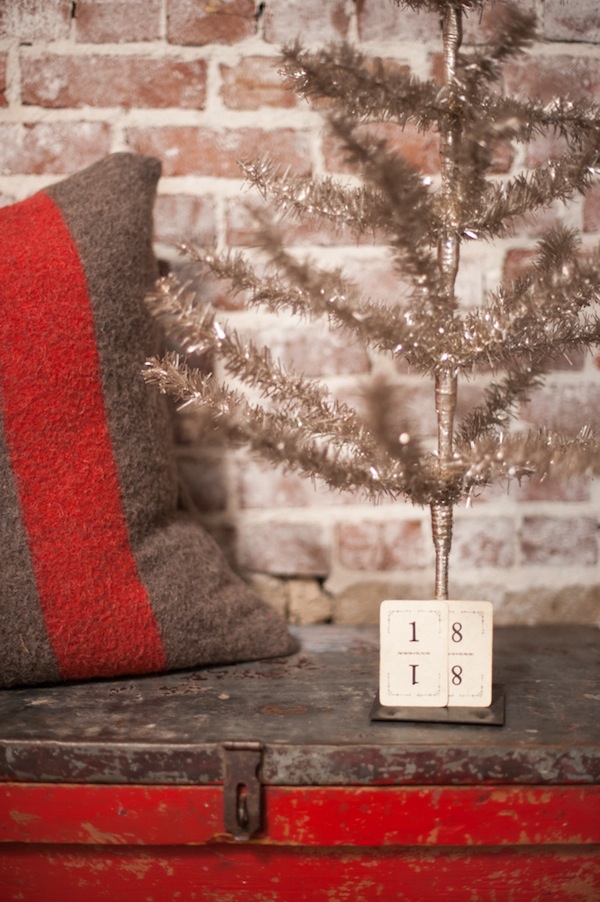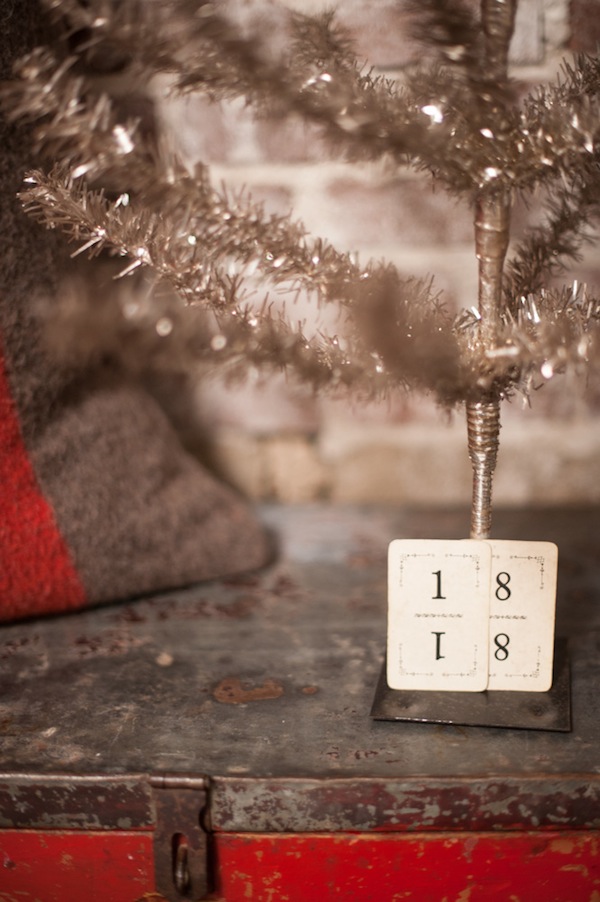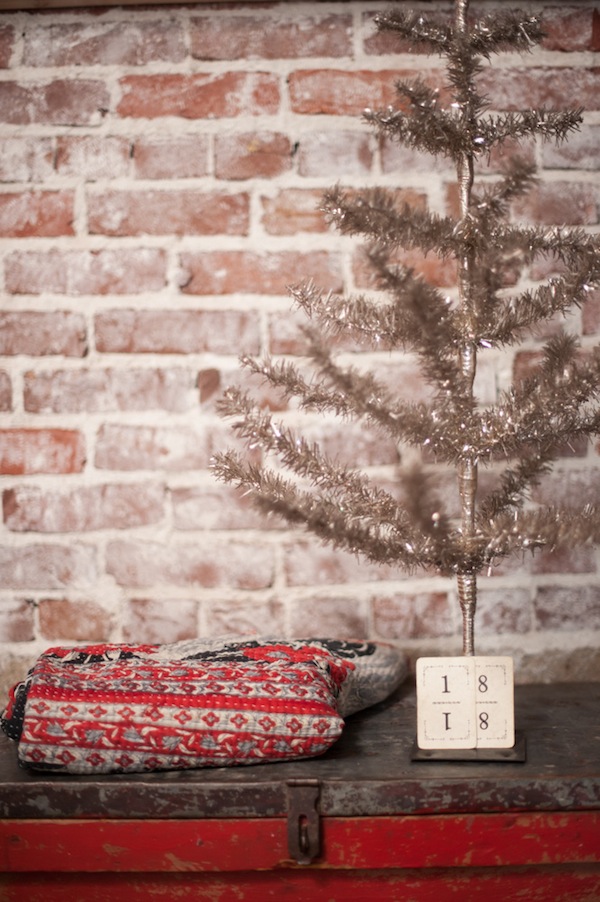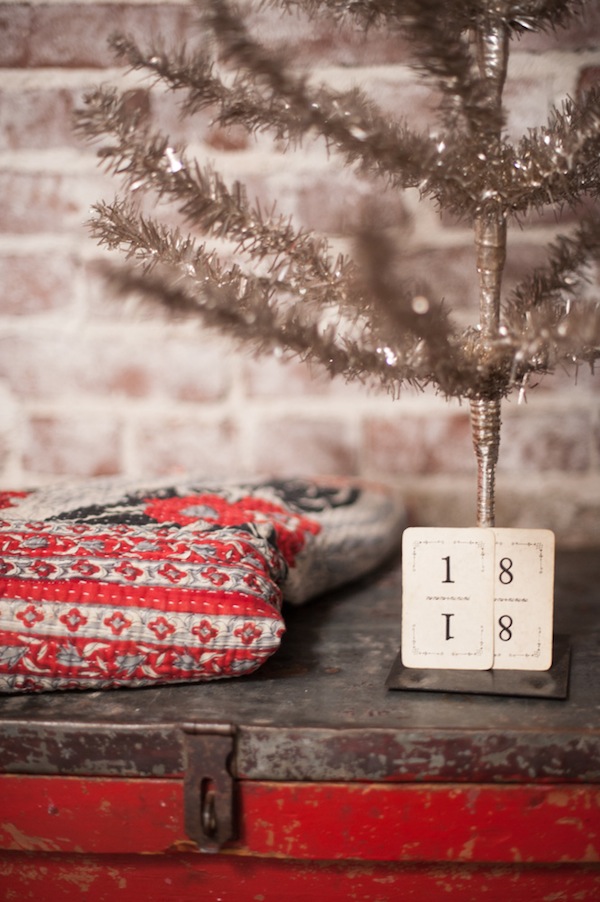 One more week until Christmas Day! Are you ready?
~jeni
A special thanks to my hubby, Studio EMP for shooting all of these beautiful advent photos!